In our article on how to grow your online business, we stressed that you can create and sell both Physical and Digital Products on Vonza's all-in-one online business platform.
Aside from buying and selling products, Vonza offers various marketing features for you to promote any online business. Marketing is the strategy used to promote sales and distribution of products or services.
If you're still wondering what digital products are then the next paragraph is for you.
Digital products are products you sell online that do not have a bodily form. Digital products can't be held, tasted, or touched. Examples of digital products are:
Online courses
Webinars
Kindle books
Audiobooks
Software programs
Website builders
Printables
Workbooks
A physical product on the other hand is any product you sell online that has a physical form. Physical products can be held, tasted, or touched.
Examples of physical products are:
Cars
Furniture
Computers
Food and
Beverages
Recommended: Important sales tips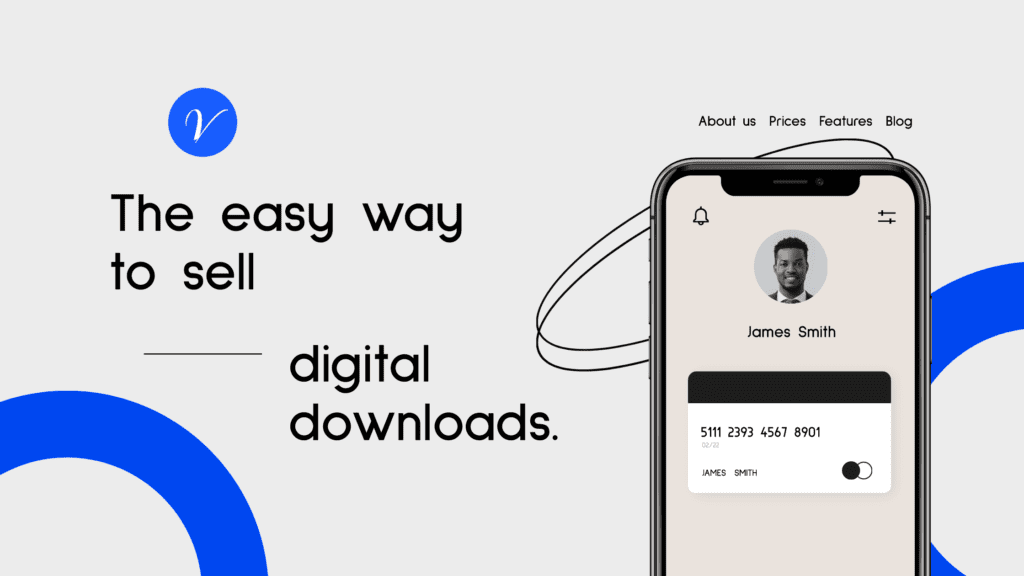 5 Reasons To Sell Digital Products
There are advantages of selling digital products over physical products. One of these merits is that you can sell a digital product over and over again. Other reasons to sell digital products are:
You don't have to hold inventory or incur any shipping charges.
There's no recurring cost of goods, so you retain the majority of your sales in profits.
Orders can be delivered instantly.
You have a lot of options as to how you incorporate digital products into your business.
You have a massive opportunity to expand your business and impact with e-learning.
15 Digital Products You Can Create and Sell
Online Courses
Starting an online class may be one of the most rewarding things for you to do. The e-learning market is expected to be worth $325 billion by 2025.
An online course is just like an in-classroom course just that you teach using the internet.
Building online courses shouldn't be complicated. The good news is that you can easily create and sell your courses with the Vonza Online Course Platform.
Software Programs
Software is a set of instructions used to operate computers and execute specific tasks. They are programs that help computer systems to run smoothly.
Creating computer software can earn you more than you imagine.
From productivity and web insights to designing and drawing, lots of software programs have stood the test of time.
Examples of software are Windows, Mac Os, Chrome Os, Android, iOS, Microsoft Word, Skype, VLC Player, WhatsApp, Photoshop, iTunes, Netflix, etc.
Web Elements
A web element is in effect, anything that appears on a webpage, whether shown to the user or not.
The most commonly used web elements are :
1. Text box
2. Button
3. Dropdown list
4. Hyperlink
5. Check Box
6. Radio Button.
You can create as many web templates as you want. The more you provide, the more customers you can potentially convert.
Other web elements can also prove popular in the marketplace. You might create and sell thematic elements for a web design, such as header images, social sharing buttons, and more.
eBooks
An eBook is an electronic version of a traditional print book. eBooks can be downloaded and read using a phone, tablet, laptop, or desktop computer.
E-books are gaining so much exposure all over the world. According to Statista.com, eBook revenue reached 1.1 billion dollars in the United States.
You can write an e-book on any topic you like and sell. Feel free to publish your ebook here at vonza. We shall gladly offer you some important sales and marketing guide.
Photography
The various ways you can sell photographs are as digital files, small prints, large canvases, and novelty products with your images on them.
With every passing day, many individuals and brands publish content on the web. There's a steady demand for outstanding pictures. Simply create or snap pictures and sell them online to make extra money.
Music
Music is an art of sound in time that expresses ideas and emotions in significant forms through the elements of rhythm, melody, harmony, and color.
You can record your own music, then make it for sale anywhere you wish. The freedom to explore your own musical talent and to retain creative control over your output can be freeing as a creative.
Research and Data
Data is defined as facts or figures, or information that's stored in or used by a computer. An example of data is information collected for a research paper.
Research data is any information that has been collected, observed, generated or created to validate original research findings.
Some people don't want to expend that energy to gather data in one convenient place. You can make data available for individuals and brands and then get cool cash in return.
That's where you come in. Selling data — such as information about your industry or the results of your own studies — can prove massively popular. People who buy that data can then use it to inform their own businesses.
Online Tutorials
An online tutorial is a self-study activity designed to teach a specific learning outcome. Many people post free tutorials online using platforms like Youtube, Facebook, Twitter, Instagram, TikTok, etc.
Nevertheless, you can choose to create and sell tutorials online.
In terms of format, you can create a tutorial or guide however you wish. Some Knowledge Commerce professionals prefer to create videos, while others are better with text or audio. You decide.
Recipes
A recipe is a list of ingredients and directions for making something, especially a food preparation.
People are always looking for fresh takes on their favorite recipes, and many consumers want to explore cuisine from around the world.
Sure, you can find recipes for free online, but there's a reason people pay for actual cookbooks. It's assumed that a paid product offers better quality and higher value.
Applications
You can make so much money selling apps...
An application also referred to as an application program or application software, is a computer software package that performs a specific function.
Some apps involve a small charge, while others are so-called "freemium" releases, which means that you can include in-app purchases for people who want more features, benefits, or information.
You don't even need technical skills to develop an app. You can hire IT people on a freelance basis to help execute your idea and pay a flat fee. Many entrepreneurs take this route.
Podcasts
A podcast is a recording of an audio discussion on a specific topic, like business or politics, that can be listened to.
Most podcasts are free. Entrepreneurs and creatives use them to promote their brands, products, or services.
However, you can also create a subscription-based podcast that offers more features, in-depth guidance, and more. There are numerous ways to do this.
Vonza offers a podcasting tool that makes it easy to sell private podcasts or offer free podcasts for marketing.
Printables
A printable is a graphic design or text that is in the form of a digital download. Examples include art prints, worksheets, calendars, stickers, quotes, etc.
Printables have become a widespread item for crafters and for people who like to stay organized.
You might create printable agendas, schedules, planners, artwork, scrapbooking assets, or something else entirely. You just need an idea for which someone would be willing to pay.
Templates and Calculators
Similar to tutorials and guides, templates and calculators have become increasingly popular. People want the easiest way to get from Point A to Point B.
Templates could be for anything from interior design to music composition, while calculators might help people determine the ideal interest rate for a mortgage or the best combinations of investments.
You can get creative with these types of assets, but make sure they offer more than the free examples available on the Internet.
Hair And Makeup Tutorials
Video courses are now so popular. YouTube registers over 700 million views of beauty-related content per month.
You could set up a subscription series, where customers receive a new tutorial every week.
Coaching Packages
A coaching business is simply a business where you use your expertise, advice, and guidance to help people transform their lives.
Create and sell coaching packages to make money online.
Choosing a coaching niche is an important first step to developing your online or offline coaching business. A good place to start in your coaching business is Vonza.com.
One great tool to consider is Vonza, a platform that provides all the features mentioned above and more in one seamless platform.