Best Free Online Courses with Certificates For This Year…
With the neck-breaking speed at which technology and the internet are evolving comes the intense pressure and need to endlessly upskill.
Various free online courses are being offered by learning institutions, corporations, and other organizations to help you improve your competence at home.
Most of them allow you to print certifications and qualifications to enhance your CV at no cost.
In this article, we provide you with the necessary information on where to pursue free courses online and get a certificate.
What are Online Courses?
An online course is the digital version of a regular learning program whereby all interaction, learning, and conversation are done without a physical setting or face-to-face consultation. An online course can be accessed on a mobile device or web browser to facilitate convenience.
Whether it's offered by a school or proficient personnel, it must be engaging and deliver a vibrant and valuable result.
Online courses can be presented in the form of learning videos, audio files, written documents, or even worksheets, and are delivered through a website. There are also free course apps for a comprehensive experience.
The Best Free Online Courses 2022
The following are free courses that you can conveniently access and pursue from different learning platforms:
1.   Web Development
Being one of the most sought-after courses in ICT, you can acquire a new skill in web development by enrolling in the free online program and acquiring a printable certificate from Harvard University.
International students can access this course from the Edx learning platform. The topics covered in this course are:
Database design
User experience
Scalability
Web security
The web development course also covers everything you need to know about web designing and JavaScript and Python codes.
Besides, it offers an opportunity to learn about Git, SQL, Flask, HTML, APIs and CSS, among others. It takes 12 weeks to complete, with learning schedules running between 6 and 9 hours every week.
2. Introduction to Computer Science
This course familiarizes a student with the art of programming and the fundamentals of computer science.
Whether or not you are acquainted with computer programming, a course on introduction to computer science is unrestricted to majors and non-majors alike.
This course covers the following topics:
Abstraction
Algorithms
Security
Software engineering
Web development
Encapsulation
Data structures
Resource management
Also known as CS50x, this course runs for 12 weeks with 6-18 hours of weekly learning. You can pursue this course to improve your skills in computer science and related studies.
3. Mobile App Development
This course is free and will equip you with skills on how to develop a mobile app with React Native, a popular Facebook framework that supports cross-platform native applications without Swift or Java.
Essentially, a free course on mobile app development extends from where CS50x left off. Also, it introduces a student to conversant JavaScript and its extension, the JSX.
Through practical projects, learners will also expand their understanding and experience with React Native and its patterns, user interfaces and app architecture.
This course runs for between 6 and 9 hours a week for a period of 3 weeks and a printable certificate is offered at successful completion.
4. IBM Data Science Professional Certificate
This online free course equips you with the understanding of data science or machine learning to acquire career-relevant skills and experience. IBM data science course involves 9 programs that provide you with job-ready skills on the following
Open-source tools and libraries
Data visualization
SQL
Machine-learning algorithms
Predictive Modelling
Artificial Intelligence with Python
With a flexible self-paced learning curriculum, this course also allows you to apply your skills on hands-on projects that you will use to build your portfolio at the end. It takes approximately 10 months to complete. The IBM data science free course is offered by Coursera.
5. Search Engine Optimization
Offered freely by Udemy, a Search Engine optimization course is the perfect course if you want to start and run your own blog.
This SEO tutorial lets you understand the tricks of the market on how you can increase your website's ranking on search engines and synchronously acquire more sales. The course entails the following aspects:
How to establish the right keywords for your web content
Top factors that search engines consider to rank websites
How to put down a Title Tag
How to put down a Description Tag
How and where to edit your site for search engines
An SEO course by Udemy is one of the shortest courses you can pursue online for free. It has 5 sections and takes only 12 lectures to complete. You can complete this course in less than one hour.
6. Google Analytics for Beginners
Familiarizing yourself with Google Analytics is vital for every new blog owner. A course on Google Analytics for Beginners guides learners on how to create an account, apply tracking code and create data filters.
In addition, you will study how to traverse the Google Analytics interface and create dashboards and shortcuts.
This course, furthermore, teaches how you can evaluate basic audience, acquisition and comportment intelligence, and set up campaign tracking goals.
Depending on how well you are familiarized with the course content, the Google Analytics course for beginners takes between 4 and 6 hours to complete.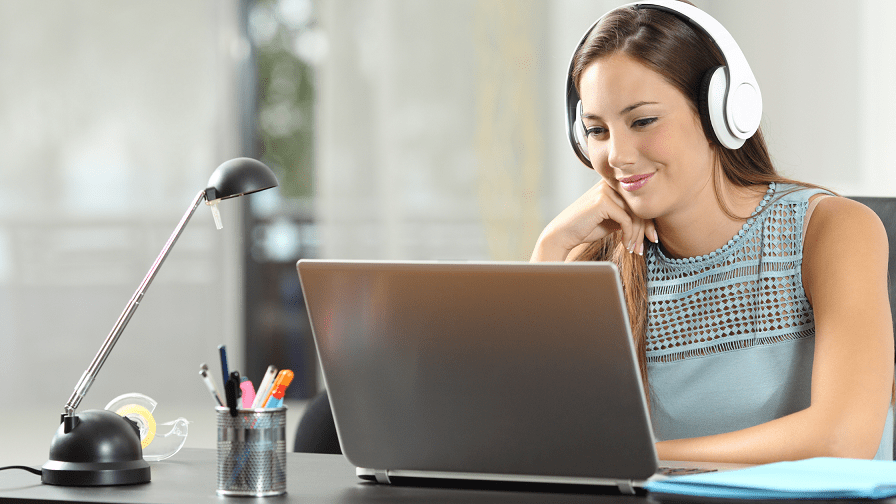 7. Introduction to Corporate Finance
The Introduction to Corporate Finance course is offered freely and online on the Coursera platform, with a certificate awarded to qualifying learners by the University of Pennsylvania.
This course introduces the basics of finance, emphasizing how it is applied widely in real-world situations, ranging from personal finance, commercial decision-making and economic intermediation. The main concepts include the following:
Monetary value
Risk-return tradeoff
Capital costs
Financing mortgages
Interest rates
Auto leasing
Retirement savings
Asset evaluation
Analysis of discounted cash flow (DCF)
Internal rate of return
Payback period
Hurdle rate
To complete this course, you need to be committed for 3-4 hours every week for up to four weeks.
Online courses give you the flexibility of learning at a convenient time and place. If you are committed to learning a new skill or improving your existing knowledge, these free courses will come in handy. For an exclusive online courses experience, start your free trial with Vonza's courses now!