In the modern world, every business is exploring the Digital Scope. Freelance photographers, online retailers, hardware stores and other types of small businesses require good websites to grow to prestigious levels.
With the great potential that you can untap by taking your small business online, having a prodigious website is vital.
This article focuses on the exemplary steps to follow when creating a great website for your small business.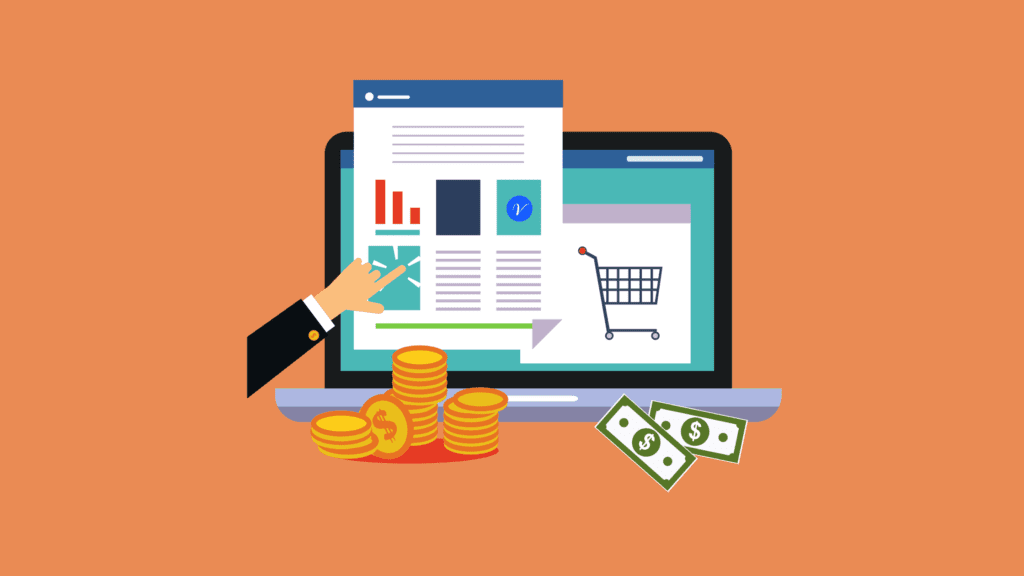 Take the actions that follow when coming up with a highly converting website:
1. Find a Good Domain Name
This is also known as Website address or Website name. A domain name is a name that web users type into their browsers to reach your site directly.
Without an impressive domain name, internet explorers and search engine algorithms will hardly recognize your site.
In consequence, you will reach a limited amount of traffic and correspondingly acquire few leads.
Your website address should have the following qualifications:
· It should be easy to spell
· It should be short and easy to remember
· Your domain extension must be a widely used and trusted. Always use '.com' rather than '.co', '.net' or any other.
· Your domain name should be limited to letters to make it easily comprehensible
· Your URL link should be SEO-friendly
With Vonza's amazing website builder, you can easily create a small business website to grow your brand.
2. Buy A Good Hosting Service
A website hosting provider is any company that provides the services and necessary technology that allows your website to become accessible by internet users.
Your domain name is linked with your web host so that users access your 'account' in the hosting site when they visit your website address.
Different hosting companies offer different qualities of support and tech features. The cost of web hosting services typically ranges between $2 and $100+ every month. When choosing the perfect hosting plan for your small business website, consider the following guidelines:
Avoid shared servers – Shared servers mean that you are using a server with other customers. It also means that your site is vulnerable to hacker activities. Also, the user experience of your web visitors might be slowed down by other customers you share the server with.
Although you may subscribe to shared plans as you start, it is important to acquire a virtual private hosting plan once your business becomes high-performing. They commonly cost between $30 and $80 per month.
Buy from a company with good tech support – Ensure your web hosting company has phone or chat support for quick assistance any time you experience a problem. Email support might not be instant and therefore cannot be relied on for instant issues.
Check the server security – Your small business website needs to be accessible on Secure File Transfer Protocol (SFTP) with plans of daily backups of your contents in place. Also, the servers should allow you to easily install Secure Sockets Layer (SSL) certificates with guided steps.
If you desire to have a high-quality website for your small business, explore Vonza's website builder.
3. Write a Clear Description of Your Business
Tell your web visitors who you are and what you do prominently and clearly. Give a detailed narration that compels readers to keep scrolling down your website.
Also, ensure your homepage banner, description text and banners of other pages are attractive and represent the services or products you are selling.
At the bottom of your website, include a footer section of 'About Us' which visitors can access with ease.
You can now start selling physical and digital products on Vonza's exclusive platform for free!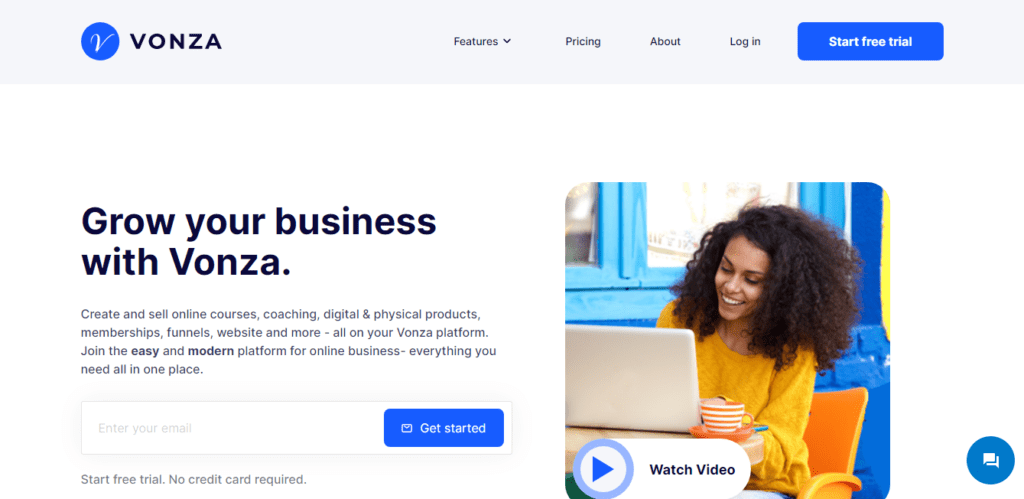 4. Choose a good Content Management System
A Content Management System (CMS) is a software program used for creating and managing content for digital platforms. A good CMS keeps your site well-maintained and does not need much know-how of tech functions to use.
Different CMS systems operate in ways that vary according to the purpose of a website. Whether you are seeking a good user experience, affordable budgeting or extensibility, ensure you implement CMS software that covers your needs.
5. Choose a good eCommerce platform
You need the right technology to make more sales from your small online business. An eCommerce potentially increases profits by personalizing your online store, conducting data analysis and providing insights that guide towards the creation of business plans.
Some of the most popular eCommerce platforms are Shopify, WooCommerce, Shopify Plus, Business Squarespace, Wix and others. Ensure that you conduct informed research about the best eCommerce platform that is feasible and easy to use.
6. Create an impressive Website UI with Smart UX design
To acquire exemplary results from your website, ensure it impresses visitors and guides them properly. Your graphics and page colors should be appealing, engaging and memorable.
Consider the following UX design strategies when creating a user interface that leaves a positive impression and increases sales:
· Use attractive and easy-to-read fonts
· Compress your graphics and optimize them to load faster
· Necessitate an easy process for users to acquire what they are looking for in your site
· Make your contact information easily accessible
· Create standard pages
7. Optimize your website for SEO
Search engines rank optimized websites higher. In regard, your website should also be well optimized for web search engines. The following tips help you optimize your small business website for higher tanking:
· Use an optimal website code
· Implement keyword research
· Ensure your pages load very fast
· Install a secure SSL certificate
· Ensure your website can be accessed on a mobile phone
· Acquire backlinks (External links from similar websites to your website)
· Acquire positive reviews from satisfied customers
Vonza is a platform that allows you to build an impeccable website for your small business.
8. Publish Quality Content Regularly
To improve your branding and ranking results, you must create and post content of high quality regularly.
Besides providing customers with the information that they need, regularly posting high-quality web content allows search engines to prioritize your content for ranking. It also helps build the trust and reputation of customers.
9. Use search engine analytics
Search engine analytics help you understand whether your search engine is effective or not. These analytics help you understand the following:
· The number of users who visit your page daily, weekly or even monthly
· Total number of views/reads on your site
· Your site's bounce rate
· The average time visitors spend on your website
Over 28 million websites use live Google Analytics to study the progress of their websites.
To conclude, it is crucial to have a highly converting website to acquire more sales from your small business website. The steps highlighted in this article will help your small business convert more sales and grow exponentially.
To take your small business through the next digital breakthrough, set up an online store with Vonza's website builder. Start your 30-day free trial with Vonza's website builder now!