Hey Vonzanites,
I am happy to share with you our roadmap for Vonza so you can come alongside with us to build the best platform for creators.
Since we wrote the first line of code, we haven't stopped working hard for you and for your business success.  This last quarter of the year is our most aggressive quarter ever as we are working extra hard to bring you the best features you need for your growing business.
Here is our roadmap for Q4 of 2023 and Q1 of 2024:
Q4 2023 roadmap (October 1 – December 31, 2023)
Brand New Community platform: We will unveil the brand new Vonza community feature that will replace the current membership feature. This is truly the best community tool on the planet (at least that is our goal). See Preview.
Community will be available on ALL subscription plans (Basic, Pro, Business, School).
Proposed released date of the new community platform November 3rd  
Vonza is also having a rebranding and making a big announcement on Friday, November 3rd 2023 at 12PM EST. Sign up for Vonza party here
Funnel templates: – We are releasing new funnel templates with a more cleaner and more drag and drop visual funnel steps. These will be the best funnel templates in the industry.
Landing page templates: We are bringing you new and modern landing pages that would help you connect better with your customers and make more sales.
Link in bio templates: Since Vonza is a creator-first platform, we are bringing you new and beautiful link in bio templates for to use on your social media accounts and drive traffic to your platform.
Unlimited emails on ALL plans: We are currently building our own in house ESP (email service provider) and our own email servers so we can provide unlimited emails on all plans. We want to help you send more emails to your customers that will be delivered right to their inbox.
Increase platform stability: Our engineering team is prioritizing all features and modules on the platform and making them more stable and less bugs.
24/7 customer support with phone support: Customer success is our obsession at Vonza. We are adding more customer success reps to our team to offer 24/7 customer support and phone support to you (aka Vonzanites).
 Integrations – Via Zapier and Pabbly: Another major task is to release integrations starting with integrations with Zappier and Pabbly. All other integrations will come later.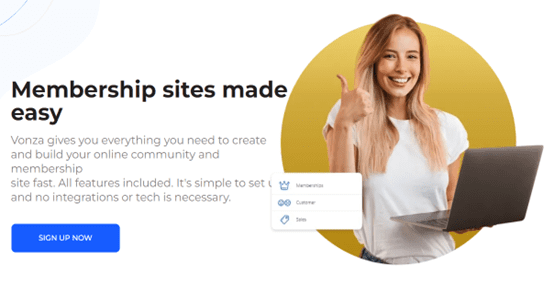 Q1 2024 roadmap (January 1 – March 31, 2024)
Admin/teacher/instructor/staff roles and restrictions
Vonza CRM
Vonza Checkouts and Invoices
New Drag and Drop website builder
New School Features like gradebook, transcript, student records, GPA etc.
Q2 2024 roadmap (April 1-2024 – June 30, 2024)
PayPal
International payments
Affiliate management
Vonza Live streaming/Webinars
In your service,
Uyi Abraham
Vonza Founder & CEO