83% of marketers think of webinars as an effective strategy for promoting businesses. Yes, we started with statistics. Sometimes, all you need for your business is a live way to convince potential customers to patronize your products and services.
At times, outright sales might not be your immediate goal. It can be getting leads. If you do not want to explore blog posts, social media marketing, and email marketing at the moment, or you have before, hosting a webinar is a great alternative. However, you can combine hosting a webinar with any of them.
If increasing your website traffic is a growing need for you, hosting a webinar is a great way to achieve that. Covering a webinar is the closest human relationship you can explore of all the marketing strategies we can think of. Having a live session with your audience where they can see and hear you, ask questions, make inquiries, connect with you is the real deal. You can't get more personal than that.
Without further ado, we need to focus on how you can enlarge your audience base by hosting a webinar in conjunction with email marketing (really, this is a better strategy if you want to achieve the maximum output.)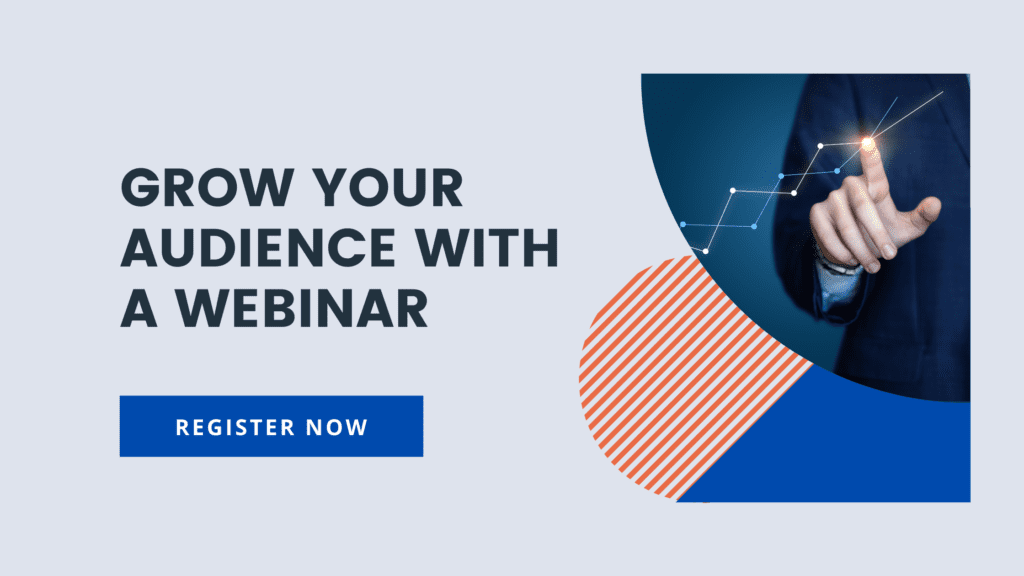 1. Your promotion has to be timely
There is a specific window you need to run promotions for your webinar. Experts suggest that the ideal time to start running promotions is 30 days before the D-day. In the same vein, participants start registering for webinars at least eight days before.
Continuing with statistics from reputable sources, Tuesdays record the highest number of registrations. Therefore, the main promotions should run on Tuesdays. Mornings from 8AM to 10AM (depending on your time zone) are recommended for the time frame.
2. Your topic has to appeal to a large audience
We hate to break it to you, but many people have to be interested in your topic before you can record plenty of sign-ups. During the promotion, you're required to choose a demographic to target. Imagine targeting 60+ people, and NFT is your topic focus. There's no way your promotion will record massive success, or many people will sign up for your webinar.
However, pitching NFT to millennials and Gen Zs will prove to be a success due to the craze around NFTs now.
In addition, avoid choosing a vague topic. One of the dangers of popular topics is that there are many areas to cover, and it's challenging to prune down to a particular topic. Your topic has to offer value and be actionable. People who sign up should apply what they've learned after the webinar.
3. Employ influencer marketing
Let's face it, the best way to convince people is through their favorite people. Take, for example, Beyonce. If Beyonce gets a brand ambassadorial deal or launches her products, the first set of people who will purchase the products are Beyhives (the name for Beyonce's fanbase.) It is majorly possible because Beyonce wields a significant influence over her fans.
Do you see where we're going with this?
You don't have to afford Beyonce before you can employ influencer marketing. There are other people who people listen to and trust their decisions. All you have to do is find an influencer perfect for your niche.
Although the numbers are essential, it is not enough to decide who gets on your influencer campaign for your webinar. Whoever you choose has to be someone people reckon with and engage regularly. With this strategy, you'll be surprised how many people will sign up for your webinar.
4. Use Email Marketing
As stated earlier, webinars and email marketing go hand in hand because having leads means you have potential people to sign up, and you need to convince them. As a brand, you need to take email marketing seriously. Therefore, we shall assume that you're not new to email marketing. However, you can start from here if you're new to it.
To convince your email leads, your content has to be alluring. You need to provide value and enough reasons why they should sign up. At the same time, you should search for more leads. Statistics show that over 50% of webinar attendants registered through email marketing (the highest). Don't hesitate to do it.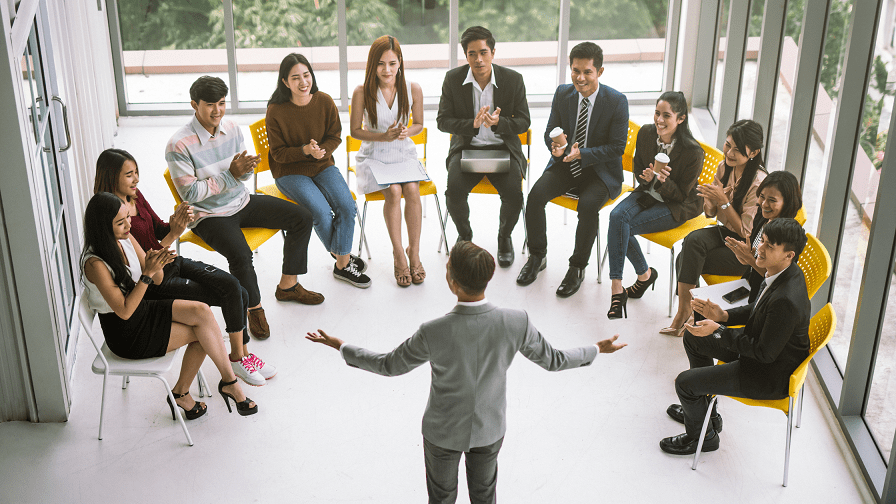 5. Offer freebies
We can't think of anything more potent than freebies, especially when valuable. If we can get everything we want for free, why not? Therefore, offer incentives that'll pique your target audience's interests.
It can be discounts for some courses, PDFs, eBooks, free vouchers for the first xxx number of sign-ups, etc. It has to be something that'll motivate them to sign up for the webinar.
6. Do social media publicity
Whatever it is, never forget that you have the potential to reach a vast number of people via social media. Your accounts need to be buzzing with info about the webinar. It would be best if you sounded excited and enthusiastic about it.
Moreover, you can run ads. Facebook, Instagram, Twitter, and YouTube are your best bet depending on the budget.
7. Partner with another business
There are moments when you need to rely on other businesses. This is one of them. There are businesses you can approach for your webinar's cross-promotion. It is highly effective and relatively affordable.
The business to partner with has a popular standing, has the same target audience as yours, but should not be a direct rival. Since both businesses intend to benefit mutually, they have to belong to the same niche. For example, graphics designing and copywriting businesses belong to the same niche and help each other.
The hack is to do a collaboration both businesses can benefit from. Win-win for everyone.
8. Invite popular speakers
Lastly, you can invite popular speakers who double and are reputable experts for the chosen topic. People who are eager to listen to the speakers can sign up for the session.
If you apply this guide religiously, there's no way getting more audience for your webinar will be farfetched.
Sign up today for a 14-day free trial to get started with an automated webinar.