Scripture Meditation: "Be kind to each other, sympathetic, forgiving each other as God has forgiven you through Christ" (Ephesians 4:32, GW).
I remember a few years ago I surprised my wife with a very nice brand-new Sports Utility Vehicle for her birthday. She was ecstatic and grateful for it. Then a few weeks after that, I was chatting with her and asked her to name some of the things I have done for her that she really appreciated and made her feel special.
I was clueless as to what she would say. Her response shocked me. She started by thanking me for being a great husband and for being sensitive to her needs. Then she started naming when I would wash the dishes, help her with the kids, bring her a bouquet of flower, take the trash out, come home on time to share dinner with her and the kids … on and on, she went. I was waiting for her to name the SUV she just got, but she never did.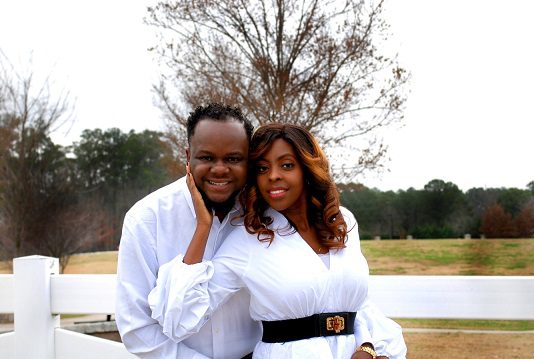 It's not that she didn't appreciate the SUV gift. Receiving gifts is important to her, but what is more important to her is the act of service. She feels loved when I perform acts of service for her or the children.
My wife's primary love language is acts of service.
She appreciates when I do things for her and not just give things to her.
Dr. Gary Chapman's The Five Love Languages is a classic book on love and relationships. According to Dr. Chapman, there are five universal ways that all people express and interpret love.
Through his more than 30 years of couples counseling, Dr. Chapman has noticed specific patterns in the way partners communicate—and it turns out that most of the population express and interpret love in the same five ways, according to his observations.
Here are the 5 love languages:
1. Words of affirmation
For those who prefer the words of affirmation love language, hearing "I love you," "You're an incredible spouse," and other compliments are what they value the most.
They love praises and to be reminded of their place in your life. Affirming words from the one they love hold real value for them. Furthermore, negative or insulting comments can really break down their spirit.
2. Quality time
This language is all about giving the other person your undivided attention. They love when you prioritize spending time with them. Unlike the words of affirmation language, to them, talk is cheap, and being a loved one's main focus leaves quality timers feeling satisfied and comforted.
3. Receiving gifts
Dr. Chapman says for some people, what makes them feel most loved is to receive a tangible gift. This doesn't necessarily mean the person is materialistic, but a meaningful or thoughtful present it was makes them feel appreciated.
4. Acts of service
For these people, actions speak louder than words. People who speak the language of service want their partner to recognize that their life is rough and help them out in any way possible. Lending a helping hand shows you really care. Basically, if you're not willing to show your appreciation by doing them a favor, you're saying you don't value them.
5. Physical touch
To this person, nothing speaks more deeply than appropriate touch. That doesn't mean only in the bedroom—everyday physical connections, like hand holding, kissing, or any type of re-affirming physical contact is greatly appreciated.
A person who speaks the language of physical touch isn't necessarily an over-the-top PDAer, but getting a little touchy-feely does make them feel safe and loved.
The way to your spouse's heart is to find out their primary love language. Guys, learn the secret to your woman's heart. It's the little things you do for her every day that counts more than the one-time big thing you do for her. To keep your woman happy, you'll need to show her love and affection every day and not be a one-hit wonder.
Wow! That's so good. That statement alone is worth every penny you spent on this book. And we mean it!
Discussion Questions
1. What is your spouse's primary love language?
2. What is your primary love language?
3. How can you serve your spouse's primary love language?
Adapted from the bestselling book Marriage From Heaven by Drs. Uyi & Faith Abraham
Vonza makes it easy to sell online courses, memberships, products, and turn your knowledge into income. Get started for free or choose a plan at Vonza.