Have you ever wondered how to manage your small business effectively? Small business management is exactly what you shall learn in this article.
The small business sector is responsible for creating two-thirds of new jobs in the US and contributes around 43.5% of the United States' GDP.
However, managing a small business includes many challenges, which is why entrepreneurs must have the skills to address each difficulty that arises along the way.
There are several areas of expertise that are non-negotiable for small business success. If you're an entrepreneur, read on to discover practical tips and tricks for effectively managing your small business.
What is a Small Business?
The label "small business" applies to any privately owned company with fewer workers than an "average-sized" company. The guidelines that determine what's considered "small" differ depending on the geographic location and type of business.
In America, the US Small Business Administration classifies small businesses according to the industry. In the manufacturing and mining sector, a small business can have up to 500 employees, while wholesale trade businesses can employ no more than 250 workers.
But these figures can be misleading when it comes to understanding the true state of the small business sector in the US.
A significant percentage of small businesses operate with fewer than five employees. Such vast differences obviously require different approaches to management.
Bearing that in mind, this article will focus mainly on businesses with fewer than 100 employees.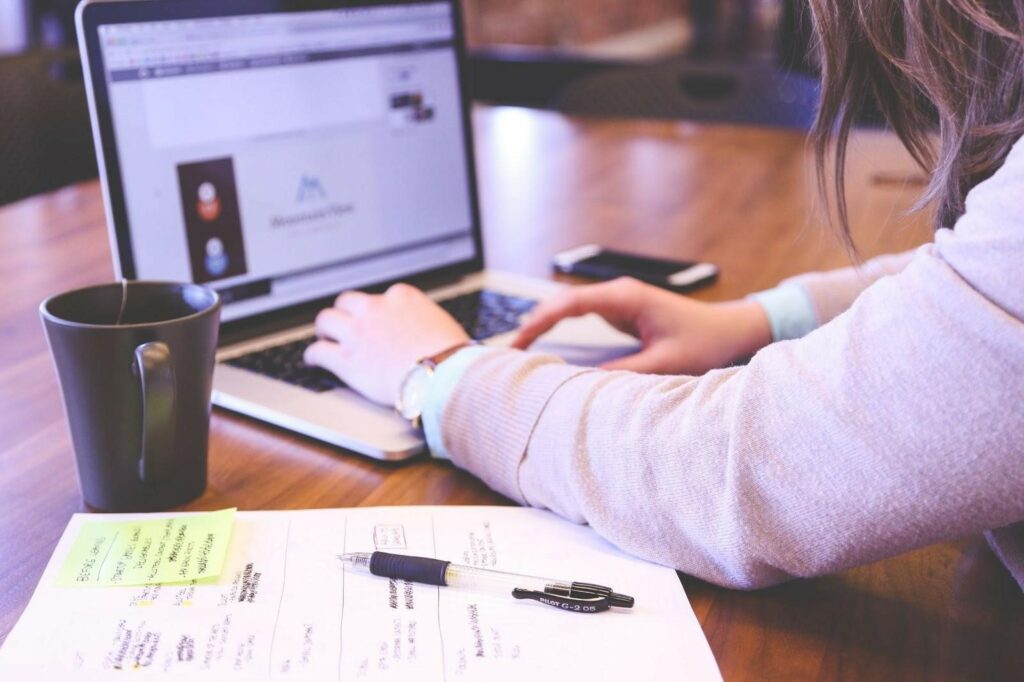 Small Business Owner Vs Manager
One point to clarify before diving in is the difference between an entrepreneur and a small business manager.
An entrepreneur starts the business but doesn't always end up as the manager. In the process of establishing a startup, an entrepreneur may temporarily act as the manager. In time, some find that they aren't suited for the role, and instead, they delegate the role to an employee. This can cause a shift in the hierarchy and an update to the small business organizational chart.
Whether or not you are both the owner and manager of your startup, the same general principles apply. The duties of the owner and manager often overlap even when the roles are held by different people.
What Does Small Business Management Include?
The manager of a small business is responsible for a wide range of processes in the day-to-day running of the company, including:
Growing the business in terms of sales and revenue
Setting goals, and evaluating progress
Communicating with employees and providing guidance regarding their roles in the business
Supervising employees and monitoring their performance
Acquiring and training new employees
General budgeting (this responsibility is often shared with a dedicated financial manager)
Overseeing business operations
Managers of small businesses need to be highly organized, detail-oriented and excellent communicators. They are required to engage with a wide variety of people, ranging from wholesale suppliers to potential customers.
Types of Management Styles for Small Businesses
The manager of a small business is responsible for overseeing the day-to-day running of the company, as well as driving growth.
The quality of management in a small business has a huge impact on the company's productivity and success.
Good management can save a flagging business while ineffective management can drive it into the ground.
Entrepreneurs need to have the ability to build a business; bridging the gap between an idea and its realization is fundamental.
A manager who doesn't own the business might not have been there from its inception, but should also have the skills necessary to grow a company.
There are many different management styles. Each style has a unique effect on workplace culture, efficiency, and the overall success of a business.
In a small business especially, managers are more likely to have more personal interaction with individual employees. Therefore, they'll have an increased impact on workplace culture and employee performance.
In practice, managers almost always combine different approaches to meet their specific needs. Four approaches to small business management that are quite popular are:
Strategic
Transformational
Collaborative
Democratic
1.  Strategic Management
Strategy is all about planning for the future – assessing the present to find the best path forward. A strategic management style is centered on achieving long-term plans and goals; a crucial skill for entrepreneurs starting a business from scratch.
An effective strategic manager communicates clearly with employees to ensure they understand the company's goals, as well as taking feedback on board about how to achieve them. In general, this approach allows team members the scope to work without constant supervision.
2.    Transformational management
This management style also emphasizes the importance of achieving long-term goals. It also focuses more on the need to adapt and adjust to deal with challenges facing the business.
Small businesses are especially vulnerable to unpredictable developments such as market changes and the state of the economy. This is why flexibility is such an important attribute for entrepreneurs and managers.
This approach encourages innovation and has the potential to be effective for entrepreneurs who want to grow their businesses as fast as possible.
3.   Collaborative management
Collaborative management does what it says on the tin. It focuses on collaboration in the workplace rather than an authoritative approach.
Like strategic and transformational managers, skilled collaborative managers are open to feedback and willing to work with their employees – not just supervise them.
Implementing this method of management doesn't mean that any employee has the power to make executive decisions. But it does allow team members to share ideas.
This style is well-suited to more creative industries where brainstorming is an essential part of the process.
4. Democratic management (also called democratic leadership)
Democratic and collaborative management styles have a lot in common. Although collaborative leaders foster a totally team-centric approach, democratic managers might maintain a more authoritative role.
This approach to management and leadership can be effective for including staff in processes and allowing their feedback to be heard.
A democratic manager takes feedback but retains the power to make decisions without being directed by employees. They're close to the top of the small business organizational chart and are often only topped by the owner in the decision-making process.
The Impact of Managers on Small Businesses
Managers spend a lot of their time focused on their employees and engaging with them. So, it stands to reason that workers' performance is strongly influenced by the management style implemented and its effectiveness.
A good manager can attract good employees, retain them, and help a startup blossom into a thriving business.
A survey of employees who resigned from small businesses found that over half of them believed management could have tried harder to persuade them to stay.
Small businesses are more likely to succeed when staff is loyal to the company, as it creates a culture of growth and progress.
One of the worst-case scenarios is a "revolving door" situation: an alarmingly high staff turnover rate. If employees are leaving your business by the drive it's easy to end up stuck in a cycle of training new workers only to lose them weeks or months later.
Not only that, but the expense of replacing employees who have resigned is high. This is an unnecessary expense that every small business owner wants to avoid.
Key Skills for Great Small Business Managers
Effective management requires a few fundamental skills.
1. Excellent communication
Apart from being organized and hardworking, small business managers should have excellent communication skills as they'll be spending much of their time interacting with employees, customers, and suppliers.
One subtle sign of a great communicator is their ability to explain complicated concepts in a simple, easy-to-understand way. This skill in particular is invaluable in small business management. It ensures that your team will all be on the same page with regard to your vision for the future of your startup.
2.  Honesty and transparency
Some people believe that "anything goes" in business ("the ends justify the means" attitude). But the best managers have integrity and strive to be transparent, which earns the trust of employees and customers alike.
Developing strong leadership skills is an integral part of managing a business, as is the ability to make intelligent and considerate decisions.
3.  Relationship building and retention
The essence of small business management is the importance of building relationships, whether it's with your employees or customers. Marketing, for example, is only effective when a company manages to cultivate a relationship with the consumer.
Having strong relationships within the workplace encourages trust and decreases the likelihood of employees quitting with no notice.
When workers feel valued and respected by management they aren't afraid to communicate their needs.
Management Software & Business Automation
Business automation has made it increasingly easy for entrepreneurs to manage their ventures. Many small businesses use software to assist in managing their day-to-day operations, streamline tasks, and save time.
There are thousands of options to choose from, each with pros and cons, but whatever tool you decide to use should give you a great return on investment (ROI).
Management software is used to improve communication (both in the workplace and with customers), plan and execute marketing campaigns, keep track of finances, and manage projects in a streamlined way.
Some of the better management software choices are:
Hourly: Workers' comp is a crucial aspect of managing any small business. Having workers' comp not only protects your employees but also protects your small business from costly lawsuits. Hourly simplifies the highly complex workers' comp process by connecting your real-time payroll data with your workers' comp insurance. That way, you're only paying for coverage you need, and there are no surprises come audit time.
GanttPro: GanttPro is the perfect business automation tool for smaller businesses and is an affordable option for startups that are finding their feet. It allows entrepreneurs to create Gantt charts from templates that can be used to manage projects and track progress. It integrates with Slack, Jira Cloud, and Google Drive.
HappyFox: This software is also a great choice for small companies as it is extremely user-friendly. HappyFox's focus is on customer service and uses a comprehensive ticket system to streamline communication. Apart from that, HappyFox offers analytics tools, the option of automating tasks, and a variety of project management tools.
Mailchimp: Mailchimp is mainly focused on email marketing – a crucial part of growing and sustaining a small business. It's easy to use and allows managers to perform a number of tasks. These include launching websites, scheduling appointments/meetings, using social media marketing, and keeping up with customers through email and newsletters.
Notion: This app is a great all-around management tool. The software facilitates project tracking, document sharing, creation of Gantt charts (as well as Kanban boards), setting agendas, building product wikis, and many other tasks.
The Takeaway
Managing a small business is a difficult task. But with the right skillset, business automation tools, and a willingness to learn, it can be incredibly rewarding.
Above all, managers are required to face difficulties, find innovative solutions, and be decisive leader who motivates and unites their team, no matter how challenging.
Sign up today for a free trial on Vonza to create an online course, memberships, sales funnels and many more.