A universal challenge for people into online coaching is the struggle to scale their online business. Even if you've already started generating passive income, your next step would be trying to effectively grow and scale your online business.
Peradventure, you are nervous about not knowing the next step to take or skipping a step, this article will adequately serve as a guide to walk you through how to confidently build and scale your online coaching business.
Let's dig right in!
Implement the following strategies to scale an online coaching business.
1. Choose a Niche That is Profitable
As a coach, you must be an active listener who is smart, and also someone who picks up details that others don't even consider. More so, you must also be someone who is really creative, highly empathetic and a problem solver.
These qualities might pitch you as someone who people reach out to for any and everything. However, it is crucial and necessary to pick a profitable niche that everybody will know you by. This will help to give you a sense of direction and focus.
Some lucrative online coaching niches you can explore are:
Financial coaching
Health and wellness coaching
Business coaching
Skills coaching
Business coaching
Life coaching and a host of others
Determining the niche to focus on also means you'll have to consider who your target audience will be. This is quite important because you cannot work with everyone that reaches out to you.
Another reason why having a target audience is necessary is because it could help you create online courses and other marketing and sales materials because then, you'll be directing your teachings and messages to a particular audience.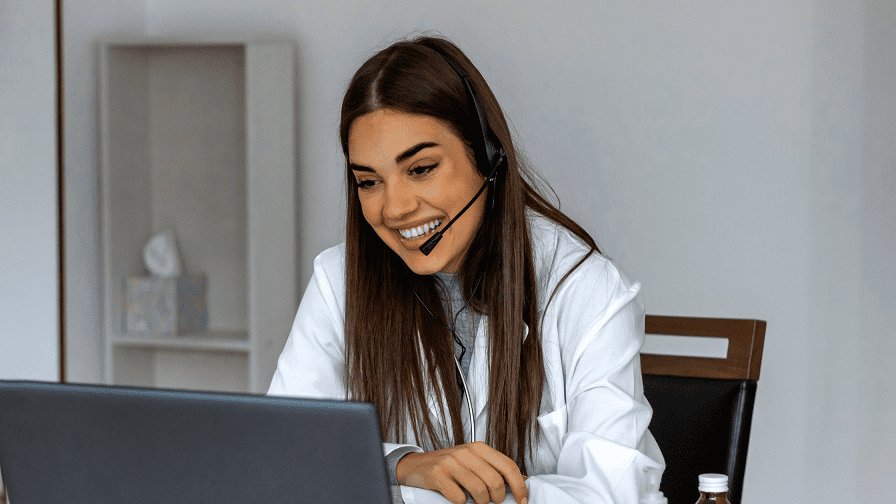 2. Decide What Your USP is And Focus on it
USP is short for unique selling proposition and it's just a fancy term used to know what sets you apart from other online coaching businesses and what makes you unique. This can come from your personality, the experiences you've had, as well as positive results from your clients that you are known for.
This is what makes this aspect of scaling in your online business very crucial. You certainly cannot give your customers/clients the same coaching that is available everywhere else. They will expect:
What you can provide for them that can't be seen anywhere else
To achieve this, it's okay to find out how your competitors market themselves but you shouldn't do it the same way. You have to be innovative. As soon as you've found something that sets you apart from your competitors, start thinking of ways to induce it into your sales copy and online courses. Don't forget to add it to the bios of all your social media platforms so potential clients/customers understand exactly what you can offer them.
3. Create Your Ideal Schedule and Properly Manage Your Hours
Online coaching is never done haphazardly. You'll need to create a calendar because it is not something that only involves working with clients for a couple of hours. You'll require time for other important tasks like:
Managing your affiliate program
Updating your online courses
Answering questions asked by your clients/customers
Sales calls
Reading and replying your emails
How can this be achieved?
This is quite simple because at this point, you already have goals for your online business. So, you'll ask yourself- what are the things I need to focus on right now? As soon as you've gotten answers to this question, immediately create time slots for all the tasks you've listed, knowing those that require more time than others. Use an online appointment scheduler to create and book your meetings in advance.
When you now have an almost accurate idea of what your week could look like, also schedule it out and always keep to time. This will pitch you as a responsible and professional.
Know the best practices to manage your coaching business effectively.
4. Pay Attention to Your Online Visibility
This is an amazing way to have followership and exceedingly scale in your online coaching business. Put yourself out there, making sure to properly monitor your online visibility.
Moreover, endeavour to connect with people that match your ideal client description. Interacting with them consistently creates better familiarity with them and you even get to know their needs and desires.
Also, you can simply start by commenting on their Instagram photos, joining their Facebook live broadcasts and commenting on their twitter posts. At the end of the day, you wouldn't even have to ask them to join or follow you; they'll do that of their own accord and down the road, these people can turn into potential clients.
5. Own a Website Where You Sell Your Online Coaching Services
This is the point where you build your website to sell all coaching services. This is where all your online courses, eBooks and the rest will be sold. So, it has to be a properly structured website that matches all you stand for, what you do, what you offer and also who you help.
6. Tools and Platform you will need
The only way to nurture your clients long-term is if you use the right software and tools. This is important to create top-notch client experience. So, as someone who works in the online space, some tools you require to create online courses and maintain an online business are:
Email marketing
Sales funnel
Membership sites
Affiliate management
Website builder
Online store
Online appointment scheduler
Forms builder
Payment gateway
All of these tools mentioned above are available for you all-in-one place on Vonza.com.
Conclusion
However, there is a much better and easier way to create digital products, set up a website, and create online courses and even sales funnels. You don't have to go through all that hassle so you can focus on other pressing issues that come with working in the online space.
Did you ask how?
Well, VONZA is how. We are a platform specifically focused on taking that entire burden from you and making it ours. With us, you don't have to bother about navigating multiple login and passwords to different software sites. Vonza is an all-in-one platform for creating digital & physical products, setting up a website, community or a sales funnel is now the easiest thing you'll ever have to do in your business. All from just one dashboard!
Click here and let us teach you what it means to scale in the online business world.
Scale your online coaching business with the right tools.