Recruitment Marketing involves attracting and nurturing talented individuals.
Recruitment marketing is a process that involves structuring and communicating an organization's employer brand and value proposition to attract top talent.
Recruitment marketing is a process that involves structuring and communicating an organization's employer brand and value proposition to attract top talents.
Recruitment Marketing refers to more than just attracting talented individuals. It also involves the nurturing of this talent once acquired. In essence, recruitment marketing is the earliest stage of talent acquisition.
It's important to understand that, unlike traditional marketing, the recruitment marketing process focuses on attracting talent before hiring. No longer is the focus on lead generation to make sales.
However, recruitment marketing still has its roots in the traditional marketing process. At least as far as the basic methodology of the marketing process goes. Only this time around, it's to attract candidates, not customers.
Traditionally, companies relied heavily on HR to attract candidates, which brings us to the main difference between the old and new ways of doing things.
While recruiting focused on specific current or near-future hiring needs in the past, the recruitment marketing process follows a much more holistic approach. It advertises the company to potential employees to facilitate hiring in the future.
Importance Of Recruitment Marketing
Recruitment marketing is essential for several key reasons. For a start, consider the average job seeker. Not only are job candidates becoming more sophisticated because of their experience as customers, but they're also becoming increasingly passive.
Research now shows that only around 36 percent of candidates are actively looking for new employment at any given time. The rest are relying on talent seekers to come in search of them.
To this end, the recruitment marketing process ensures that quality job-seekers that end up visiting their pages end up applying to a job advertisement instead of just browsing by.
It requires companies to think much more carefully about the best ways to nurture interested candidates effectively, along with how to guide them through the online funnel and to an application.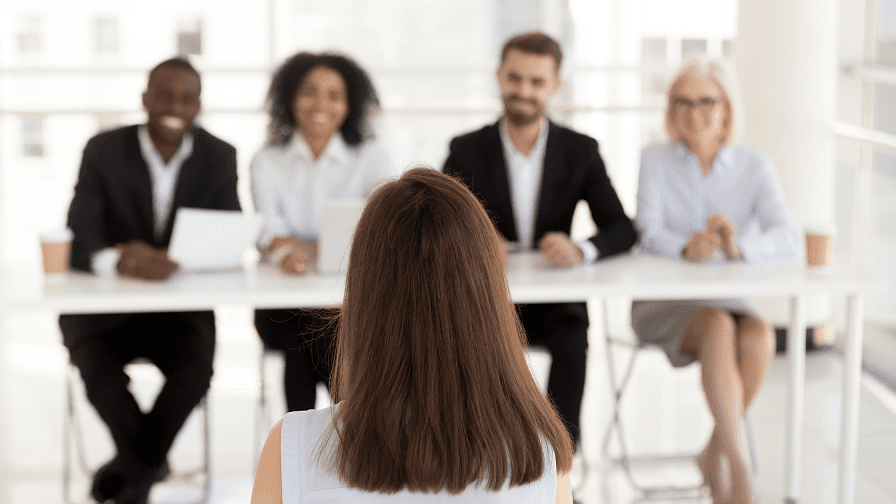 How has Recruitment Marketing Reshaped HR?
As the global workforce continues to shrink in size, companies, recruiters, and HR professionals are turning to technology to help them refine their employment advertising. Traditional HR marketing strategy and job advertisement ideas have made some dramatic shifts.
Lucky for recruiters, modern innovations in HR technology have helped produce a range of new and super-effective solutions for engaging and recruiting employees.
With so many companies now scrambling to hop on the HR technology train, each is hoping to gain a competitive edge somehow.
The widespread adoption of technology has begun to reshape how we approach traditional HR processes altogether.
Interesting to note within the context of a reshaped HR environment is how the modern recruitment process has more in common with strategic marketing in the traditional sense of the word. Especially when compared to how we approached recruitment in the past.
This shift has a positive effect on just about every area of HR, including the amount of time HR professionals spend on recruitment efforts often viewed as repetitive.
Thanks to the significant migration with the help of technology, HR specialists now have more time and creative energy to engage with potential candidates on social media platforms. This, if anything, is clear evidence of how recruitment marketing is a new way of doing things. And how it's helping to move the recruitment process into the modern and digital world and the entire HR profession as a whole.
But technology, combined with the recruitment marketing process, is helping to reshape HR marketing strategy in another critical way via virtual recruiting and hiring.
With up to 90 percent of Generation Z indicating that they want the option to work from home (or remotely), it's critical to pay close attention to attracting top talent through your recruitment marketing strategy.
Recruitment Marketing Trends to Keep an Eye on
Several marketing trends have emerged as part of the recruitment marketing revolution.
1. Utilizing Artificial Intelligence (AI)
All the most innovative and vigorous Applicant Tracking Systems (ATSs) available on the market today rely on one or more AI functions.
Platforms can deliver AI-driven recommendations and job portal integrations, streamlining previously time-consuming and manual tasks.
2. Using Social Media for Recruitment
Research shows that those companies enjoying the most considerable success in their recruitment marketing drives are also those companies successfully presenting and promoting their brands on social media.
In an age of social media, it's no longer near good enough to have a website with a Careers Page featuring a variety of job advertisements. A social media presence is a masterful way to promote a company's culture. It opens a narrative and dialogue between the company and potential future employees.
3. Using analytics to enhance hiring results
Most ATS systems use analytics to enhance results. Predictive analytics allow you to create job posts, match passive candidates, identify internal mobility, and flag potential skills gaps. It's a great way to determine culture fit, improving the overarching quality of your hires.
4 Important Steps to Follow
You can usually divide a basic recruitment marketing strategy into four steps: attract, connect, engage, and grow.
With each step completed, the potential candidate progresses from learning about the company to engaging with an employment advert and applying for a job.
1. Attract
Attract is all about setting up the "storefront," i.e., the part the candidate will see. Considerations that go into this step include:
The "careers" page or job board on your site.
A job listing on career sites like Indeed, LinkedIn, and Facebook.
Compelling on-site content, specifically an About page defining your company ethos.
A prominent social media presence.
2. Connect
Once the storefront is in place, it's time for the company to reach out to the potential candidate. It no longer involves sourcing candidates for specific jobs. The focus is now on identifying people with whom you can build long-term relationships within the confines of the job market.
3. Engage
The engage phase focuses on that first content. It's essential that you reach out to potential candidates in the correct way, taking them through your recruitment journey from first contact to the interview process and beyond.
That initial recruitment engagement with the prospect plays an integral role in company perception, giving candidates an idea of how your business likes to operate.
4. Grow
Once your recruitment marketing strategy is in place, you can expand your recruitment efforts with ease. The foundations you establish during the attract, connect, and engage phases will allow you to incorporate insights into future strategies and campaigns.
You'll need to embrace new technologies, incorporating analytics to track and measure your performance.
A sturdy recruitment strategy requires consistent evaluation. You'll need to tweak campaigns based on prior performance, ensuring you continue to attract top talent as your recruitment expands.
Read more: 10 Best Email Marketing Service Providers
The Benefits of Recruitment Marketing
The benefits of recruitment marketing far outnumber those associated with the traditional HR marketing strategy and employment advertisements.
1. Acceleration
For any company, time is money. Since recruitment marketing is about building a pipeline of available candidates likely to be a good fit for the company, it speeds up the entire talent acquisition process. Recruitment done right within the modern HR function is fast and target-orientated recruitment.
2. Pinpoint experience and need
Recruitment marketing helps talent recruiters to create personalized and communication-effective marketing content. It means they can establish a much more intimate and personal contact with the job seeker.
Instead of focusing on "what we're looking for in an employee," the entire emphasis shifts. It focuses on "who" we want the candidate to be. In doing so, you can create a direct relationship between the potential employee, the company, and its corporate culture.
3. Employer branding
The recruitment marketing process is about helping a company stand out from the rest. For this reason, building a powerful and unique employer brand is an essential part of the recruitment marketing process – and indeed a key benefit.
The recruitment marketing process helps set the company apart from everybody else. It also stands central to getting the correct narrative about the company across to potential candidates.
4. It's cost-effective
It's true: recruitment marketing is hugely cost-effective. To this end, having the right recruitment marketing software becomes essential.
The right type of software helps the company track exactly how effective its employee marketing process is at any given time. It will also help the HR specialist prioritize their time and available resources.
5. Quality hires
The recruitment marketing process ensures qualified leads are driven to your company website. The caliber of site traffic your strategy brings in impacts your performance. That's why candidate-orientated content is critical, nurturing that important buy-in of your brand.
The Opportunity
The rise of recruitment marketing has opened up incredible possibilities within the job market.
One opportunity is the newfound role of a recruitment marketing manager. Whether this happens to be a full-time or a part-time position (as would be the case perhaps for smaller companies), such a person's duties will likely include the following:
Identifying candidates with a focus on the skillsets of potential employees.
Using feedback from current employees to help shape and improve the company's culture.
Communicating "work-life" via social media pages, an online presence, blogs, etc.
Organizing events for promoting the employer's brand.
Make Recruitment Marketing a Priority
It's easy to see why recruitment marketing has become such a talking point. It's reshaping HR, changing the way we view employment adverts and reconfiguring job placement for the future.
Think of it as an always-on approach to hiring, consistently attracting talent with a revamped HR marketing strategy.
If you're looking for talent acquisition, you have to market your business. Let your recruitment marketing strategy do the talking, making it easy for your team to fill placements with qualified candidates who have a genuine passion and understanding of your business from the get-go.
Sign up today for a 14-day free trial on Vonza to create an online course, memberships, sales funnels and many more.