Do you have a passion that's burning inside you, but it doesn't seem to be enough to make ends meet?
Do you feel there is more out there for your life than your routine 9-5 job?
If yes, you might want to know how to turn their passion into income and business. In this article, we discuss how you can do what you love while still earning from it.
Follow the steps below to turn your passion or hobby into something profitable.
1) Figure Out What kind of Income You Want
Figure out what kind of income you want to generate from your business.
What is it you want to do exactly? Do you want to make artisan crafts and sell them at local street fairs and festivals? Many people start their businesses straight from their homes. Figure out what works for you and your family's lifestyle before you consider starting.
2) Brainstorm
Make a list of all the ideas you have for your business. It can be as simple as making lifestyle blogs to share on social media or as complex as having a brick-and-mortar storefront.
If an idea sounds too challenging to achieve, you can always revisit your options later when you're more experienced.
3) Create a business plan
A business plan creates 30% greater chance of growth to a business. A business plan is vital because it's what you will use for your business when applying for loans, grants, and any other type of funding.
It helps explain to the lender what your business is all about, how you plan to make money from it, and why the demand for your product or service will be high in the future.
The business plan should include financial projections, marketing strategies, and other information to help convince them that your business is worth their investment.
4) Figure out what you can and can't do
Find people who can help you. You might need a website, a graphic designer, or a marketer. Don't be afraid to reach out to these people and find ways of collaborating with them.
Whether you want to build a product, offer a service, or do something else, start putting your ideas into motion.
5) Research your Idea
It is important to research your ideas. Ask friends and family about it to see if they think that there is potential in the business or not.
If they think it would be successful, then that is a good sign. If you feel overwhelmed by your idea or have no clue where to start, you can always hire a business coach to help you.
6) Assemble a team
Whether you're planning to work alone or with other people, it's always good to have some help along the way.
Talk to friends, family members, or strangers about your idea. See if they'd be willing to help you in any way possible. Even if their roles are minor, they always count.
With Vonza's membership site builder, you can create a membership community for your employees and grow your business.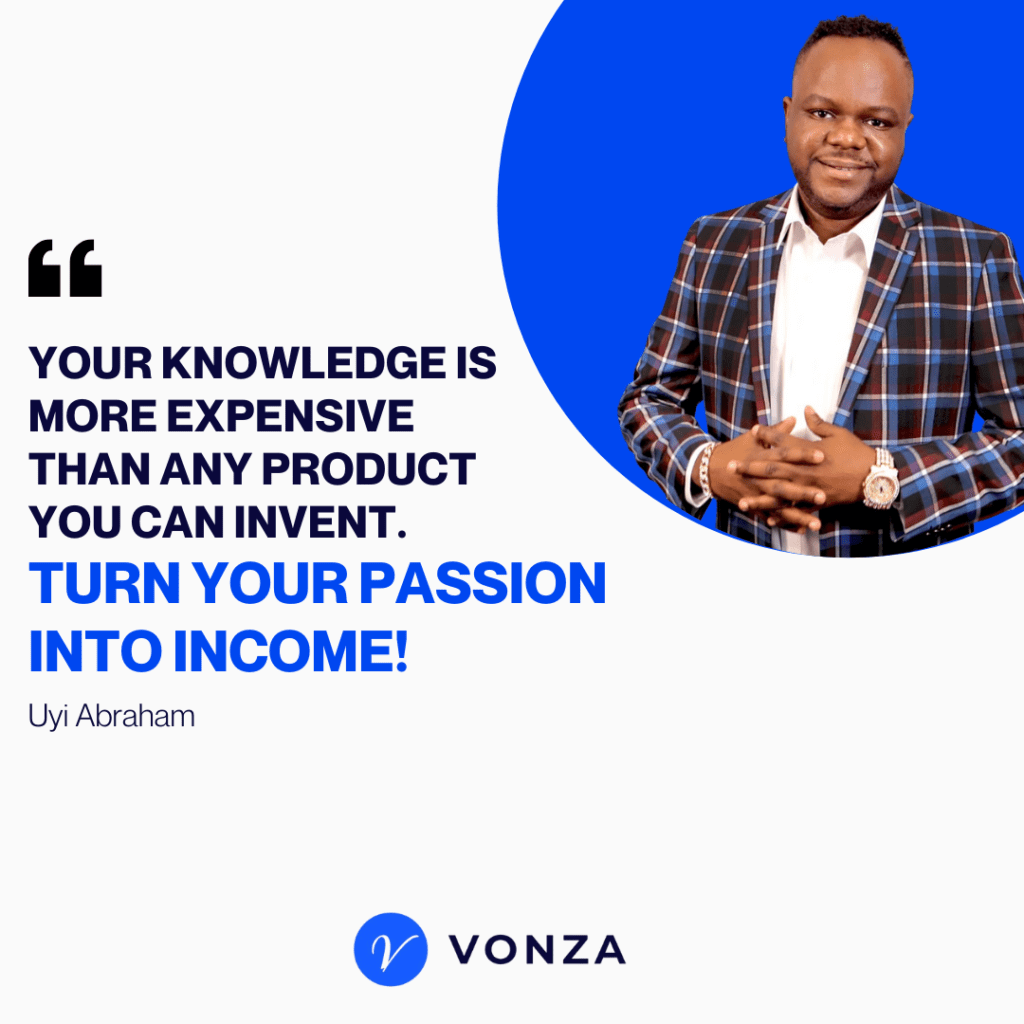 7) Create a prototype
Maybe your idea requires you to create a product in order to sell. If you are creating, this is the time to develop your prototype and make any adjustments that you feel are necessary.
If you don't need to create a product or service, skip this step and go to the next one.
8) Start your business and sell
If you are selling a product or service, make sure you include all necessary information on your business card, website, and social media sites.
If you are selling a product, ensure you have everything ready to sell it as soon as people are interested in purchasing it. You can also set up an online store with Vonza's amazing tools.
9) Rinse and repeat
After your business becomes successful, the next step would be to set up a system for your business to run smoothly without you having to do everything.
This could be hiring employees, getting an assistant, delegating tasks to friends and family, etc.
10) Get your Product or Service into the Market
You've come up with a great idea and now need to test it on others. Offer free samples to friends and family, or set up a website where you can get feedback.
You might need to make some changes once other people's opinions are taken into account. To create a highly saleable website, start your free trial with Vonza's website builder.
11) Support your business
Regardless of whether your product is popular or not, you'll need to invest time and money into keeping it afloat. If this means taking on a part-time job, then do so. Seek help from relevant, established friends if you need to.
12) Start a Second Business, if Necessary
You might find out that what you started isn't what you want after all. Don't give up just yet, though. Sometimes it's good to try something new and explore your passion further.
Turning your passion into income and business can be a long journey, but it will all be worth it in the end. Go for it.
Once you've started generating income or gaining traction, it's time to make some big decisions. One of the biggest concerns is whether or not you want to start your business full-time or part-time.
This decision is entirely up to you, but you mustn't bite off more than you can chew. When starting a business, it's crucial to have a plan in place for the future.
13) Watch your income grow
It will take some time to get into the market, but once you do, see if your product or service has what it takes to generate a profit.
If this sounds like a lot of work, that's because it is. It will take lots of time and effort to turn your passion into income and business. However, it is doable, especially if you stay dedicated to the cause.
The first thing you need is an idea for something that you can market online or offline. Next, you have to measure what people want from your product to know it exists in the world!
Then put together a plan with costs associated with making this project happen and finally launch it as soon as possible.
Put all these steps together and see if anyone responds well enough to make it worth continuing. For a better experience on how to grow your business, explore Vonza's features now!