An Online Store is a website through which buyers can place orders. You may be wondering, how do I promote my Online Store in 2022? This is exactly what you shall find out in this article.
The eCommerce platform Shopify has over 600,000 websites using its service to sell products. There is a lot of competition, and not every site will stand out in such a saturated market.
Now, it can be challenging for every brand to get their products noticed and sold effectively. There are many different types of marketing that can promote your online store, which we will cover in this article.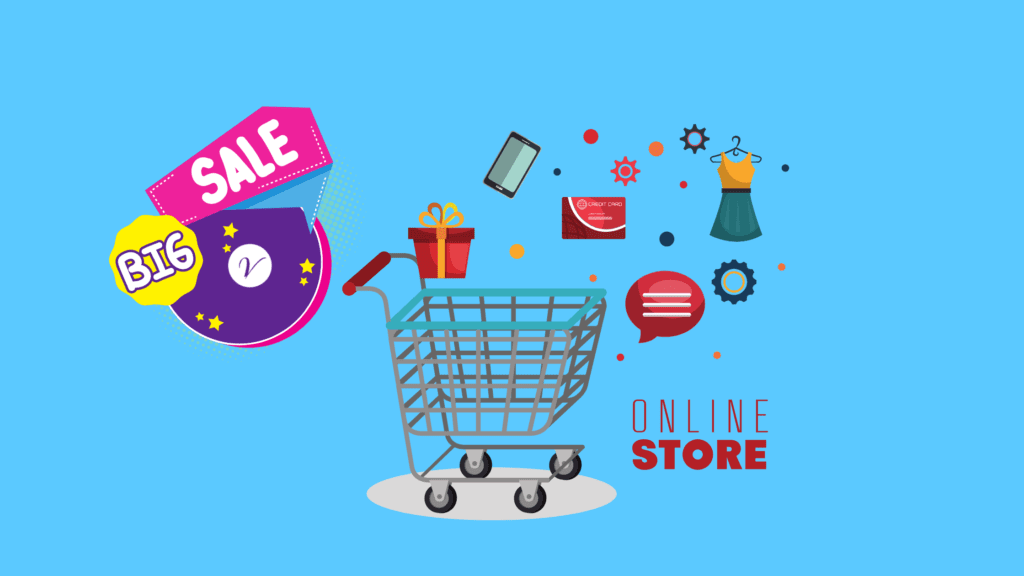 Steps to Promote Your Online Store
Now, you have seen that online stores have gotten so much exposure and there is a lot of competition. It is time to see the practical steps you must take to promote your Online Store Successfully. The steps are:
1). Online Advertising
Using search engine marketing or PPC to drive traffic to your website using Google ads is an excellent way of getting your site noticed and ranked highly in local searches.
Search engines are very popular with online consumers, so creating a paid ad campaign for your store on Google AdWords is a great idea. Alternatively, you can run Pay Per Click (PPC) ads on Facebook, Twitter, and many other sites.
2). Social Media
If you haven't already started a social media profile for your website, now is the time to do it! Social media profiles are a great way to build up many followers who will see any updates or products that you post.
Social media followers are some of the most engaged customers as they have chosen to follow you on their own accord.
You can improve your social media profile by sharing interesting content related to your products. Also, interacting with your customers helps set you apart from competitor brands.
3). Reviews & Testimonials
If you're not getting any customer reviews for your products, then it's well worth considering adding them to your site. In this digital age where people have many options to choose from, the only way to stand out in the crowd is to provide value to your customers.
Try adding a google map of customer testimonials near your physical store and online shop – if you don't have one yet, it's time you start asking for them!
4). Paid Advertising
If you have a business with a target market, you can start making sales within days by investing in paid ads.
To see success from any social media ad campaign, you need to know your customer base, and what types of messages will resonate most with them. If you aren't sure where your customers are hanging out online, it's time to start researching.
5). Email Marketing
One of the best ways to encourage engagement with your customers is by offering them discounts in exchange for their email addresses. You can then use these emails to send out targeted discount campaigns that will suit your customer base.
Your customers are more likely to open up an email if they know they can benefit from it somehow, so keep this in your mind when creating a new campaign. With Vonza, you can create an amazing email marketing campaign to promote your online business.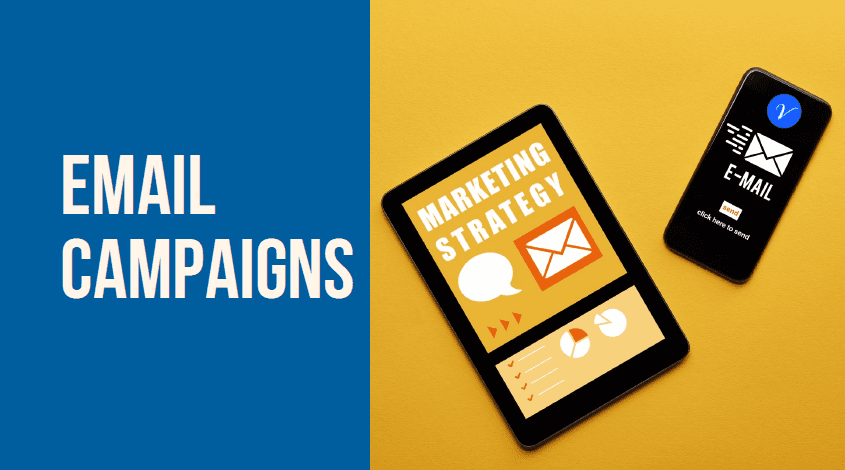 6). Social Media And Online Store
If you haven't already started a social media profile for your website, now is the time to do it! It's essential to have an online presence if you want people who are not yet familiar with your brand to find you.
Start by setting up a social media profile and making sure that you publish regular updates to build up your following. You can build up your following on social media by sharing interesting content related to your products and interacting with your customers.
7). SEO & keywords
If you're not already optimizing your site for search engine crawlers (SEO), it's time to start. Search engines are prevalent, and it's essential to make sure that your site is ranking well for the keywords people search for before making a purchase online.
If you're using WordPress, there are multiple plugins that you can install to start increasing your search engine rank. To create an SEO-optimized website for your online business, explore Vonza's website builder.
8). Paid Search Engine Marketing
As the name implies, paid search engine marketing is when you pay for your website promoted on search engines such as Google.
It is often cheaper than other forms of digital advertising, but some companies get better results from organic search engine optimization.
9). Promote Online Store With Blogs
Lastly, blogging is an excellent way of staying on top of current trends and keeping your customers updated with what's new in your store.
Blogging is an essential step for fashion stores selling items that are seasonal or rapidly changing. Start writing blog posts related to subjects that people interested in your products would want to know about.
Stay ahead of the competition and keep your site up-to-date with regular high-quality content. Build a website for your online business with Vonza's web tools now!
Conclusion
The tips above let you market your online store like a pro. It's time for you to take control and start marketing in new, creative, and innovative ways that will help you grow your business! These will help create a marketing plan that considers how your customers think.
With these marketing strategies, you can be sure your online store is set up for success. Keep in mind that the most important thing to do when trying any of these methods is to measure and track.
You need data to know what's working and what might not so make sure you plan before investing time or money into new campaigns. Build and run a successful online store with Vonza tools now!