If you've ever launched an Online Course, you may have realized that monetizing courses online can be challenging. The good news is that you can easily make money with Vona Online Courses.
In this guide, you will discover how to make money creating and teaching courses on Vonza, an All-in-One platform for course creators and online businesses.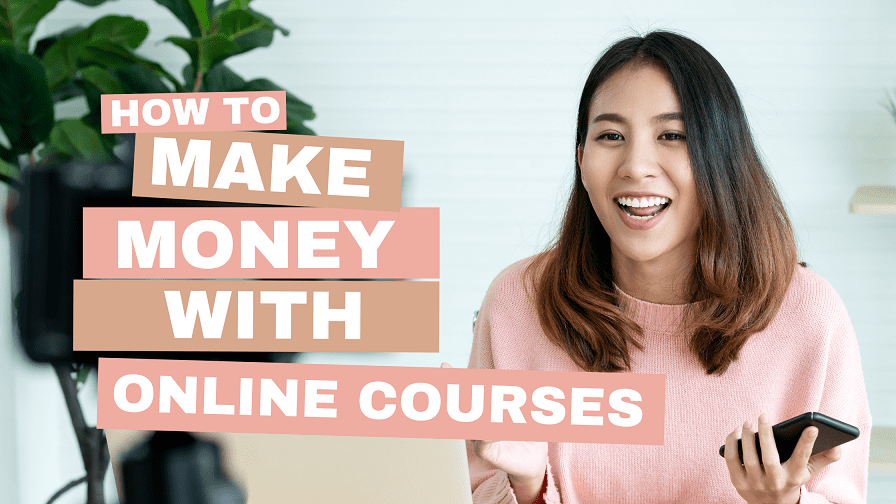 10 Tips on How to Make Money Selling Courses Online
Pre-Sell Your Online Course
Preselling entails marketing and selling your best online course to make money before it goes live. And it is one of the ways to make money with online courses.
If your potential learners desire to join in the pre-sale campaign, you can give them a timeframe to buy that course. Please do not hold off on selling it on Vonza, where you get
everything you need to market and sell your online courses.
By pre-selling your course, you allow your target audience to get first dibs, which works well for certain courses that are time-sensitive.
Apart from your initial income, this monetization strategy helps you to gauge how well the market responds to your course.
Charge for Subscription
Charging a subscription fee is one of the popular methods course creators use to earn from their online courses. You can opt to charge a monthly subscription fee or an annual subscription fee.
This works well with courses that learners have to engage with you.
It also helps to create a recurring source of income for you, while making your course affordable to your customers.
That's because a course subscription fee is actually the course fee, which has been split to cover the duration it takes to complete the course.
For instance, if you plan the course to take four months and you value it at $100, you can create a subscription plan of $25, that runs for four months.
This is the most common method most people use to make money with online courses. After that, you can issue a certificate of completion.
Charge Upfront Course Fee
Upfront fees are another way of using online courses to make money. You can charge your learners a one-time fee upfront that is higher than the monthly subscription fees.
That gives learners the same experience they are used to when paying for formal education.
It also locks them in your course, as most learners often lose interest before completing their course. For you, you get to focus on delivering on your course content, instead of worrying about getting the next month's subscription.
Place Ads for Your Online Courses
Once you have enough traffic coming to learn from your online courses, you can use non-invasive ads to earn from your courses. This is the best method to make money with online courses if you don't charge a fee for people to access your courses.
You can post ads from popular services such as Google Ads, Ezoic, and Mediavine. These networks will pay you based on the number of clicks made on ads placed on your course content.
On average, you can expect revenues to average $15 per 1,000 views, if your audience or community is from countries such as the USA, UK, Canada, Australia, and New Zealand.
However, that applies only for English courses; revenue from courses in other languages may vary.
Upsells and Downsells in Your Courses
You can make more money with your courses if you offer upsells and downsells. This is where you sell higher-priced or lower-priced course content, depending on your prospect's behavior in your sales funnel.
Upsells work well when students like your course and have shown they are willing to invest more in your course. Downsells work better, when the students haven't invested in your course, or have unsubscribed.
You can use Vonza's analytics feature to determine whether to make an upsell or downsell. The best online courses to make money with upsells and downsells, are those that require students to invest in learning tools.
Learn how to build a sales funnel with Vonza here.
How To Make Money Creating Online Courses – Cross-sells
You can also make money by cross-selling products related to your online course, on your online store. For instance, piano students can buy other musical instruments, if they are also trying to learn how to play them.
You can do this by placing ads, affiliate links, or simply direct recommendations on your course website.
Include Affiliate Links in Your Online Courses
Online courses are among the best platforms for placing affiliate links related to course materials and tools. Affiliate links tend to generate higher commissions if the audience is highly targeted when compared to ads.
You can also negotiate with merchants to get higher commissions if your audience is highly targeted. For instance, if you are teaching programming students, you can have affiliate links for laptops designed for programmers or students.
Ask Members to Support You with Donations
You can also make money by asking for donations from your community. This works well when you don't charge anything for your courses, even though your content is useful.
Many payment processors such as PayPal have an option for creating donation links.
However, if you create your course on Vonza, you can use its inbuilt payment system to request donations, at no additional cost.
Unlike services such as Patreon which will take a commission from the donations you receive, Vonza won't touch any of your funds!
Sell Your Course to Investors
If you have valuable technical skills, then here is how to create an online course to sell it to investors and cash out. First, create course content that helps learners get technical skills, which are useful in a particular industry.
For instance, if you teach a computer networking class, you can consider selling your course to a networking company such as Cisco. Generally, technical courses are among the best online courses to make money.
Conclusion
We hope that you found this guide on how to make money teaching online courses to be useful. With Vonza, you can create online courses to make money and start earning today. What's more is that you can launch your course free, with Vonza's 30-day free trial.