Generating leads online is easier if you have the right tools, strategy, and audience. Read on to discover how to generate leads online using online marketing tools and platforms.
Top 5 Lead Generation Strategies and Tools
1. Lead Magnet
A lead magnet works so well in attracting and capturing leads. That's because a majority of us humans love to return a favor, once we get one.
Gift your visitors with a tool, service, or some premium information. And as they reach out to take it, ask them for their contact information. This could be their email address, phone number, or social media connection.
The type of lead magnet to use will depend on your audience. So, if they love to shop but don't like to read, then a free coupon is better than an info-guide.
The point here is you should know your audience's preferences and needs, before you target them with a lead magnet.
2. Visible Call-to-Action (CTA)
A CTA is a statement/ button/ link designed to get an immediate response from the targeted customer. You need to have a clear CTA clearly visible on your landing pages, website pages, and online stores. Use a color that makes your CTA buttons and links to stand out. Most readers just skim through online content, such as text.
Your CTA must not blend with the rest of the content for you to capture more leads. You must have it at least Above the Fold, and at the bottom of the page.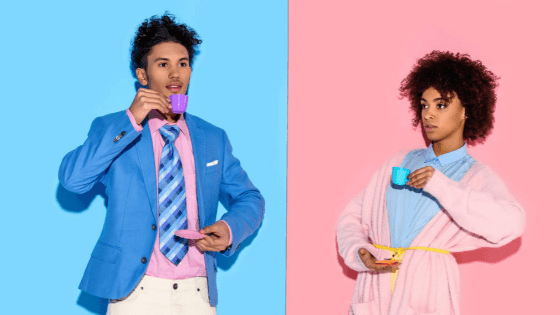 3. A/B Testing
A/B testing is also known as split testing and it is a method used to compare two or more items – which could be phrases, app versions, to determine which one converts better. What works for Amazon's audience might not work for your audience. And the only way to find out what works for your audience, is doing A/B Testing. Always test different sales funnel designs over the same period.
Once you get a sales funnel that generates the most leads, scale it up gradually until the growth curve flattens. Keep trying different designs until you create a perfect template for your business.
Vonza sales funnels can help you do A/B Testing. It comes with multiple templates that are easy to customize and set up. You get a 30-day free trial, and you can use it with the other Vonza products during the trial.
4. Landing Page
Your landing page design doesn't need to be different from your competitors. But it must give you qualified leads an opportunity to submit their contact details, and then click through to your online store.
Because a landing page has a simple design, you shouldn't be sending unqualified leads to it. A blog post or a product page is better suited to handling unqualified leads, than a landing page.
5. Social Media
Most of your audience will be on more than one social media platform. So there is no point in giving them the same content, on multiple platforms. What's more important is having more engagement on at least one. It's what gets you the most leads.
Conclusion – Generate Leads Online
It takes a bit of testing before you can perfect a lead generation strategy from your audience. But 90% of your success will come from executing your strategy. Vonza has the tools you need to create an online audience and execute your lead generation plan.
Check them out, and take advantage of the Vonza 30-day free trial when you sign up.