Important steps to Identify your Target Audience…
The Basic Economic Problems of the society are what to produce, how to produce, for whom to produce and the efficiency of resources used.
The question of what to produce becomes meaningless if there is nobody to produce for. This makes it very important to define your target audience for better marketing results.
Recommended: Reason you need a business website
Target Audience refers to the people your product and services are primarily designed for.
Your audience can be in one country or different countries around the world. You can find the right audience for your products up to their age, gender, income, language, and interest.
It is a total waste of time and resources to promote the latest Lamborghini and Bugatti to people earning less than $20,000 annually. These sets of people are the wrong audience for such products.
On the other hand, it is a waste of time and resources to market inferior goods (used clothes, low-quality phones, low-quality shoes, etc) to people earning over $500,000 monthly.
You must focus on the right people. The good news is that there are audiences for every product. Your sure bet is to identify the right people. It is extremely important to define your target audience.
Target Audience is different from Target Market. Target market is the set of consumers a brand intends to market or sell to. Target Audience is under the target market.
You can analyze your target audience through the following categories:
Location
Age
Income
Language
Hobbies
Purchase Interest
Career
Values
You should also ask the following questions about your target audience:
Who is the audience for this product?
Who are the persons in need of this service?
What content do these audiences consume?
What are the likes and dislikes of these people?
Where are they from and how old are they?
Where do they work and how much do they earn?
How do I reach my audience?
Who had these customers before me?
What action do they want to take?
What social network do they use?
How do they communicate?
What websites do they visit frequently?
What defines success in their position?
The questions and categories above are enough to start your audience targeting. What next? take a look at how to find your target audience in 2023…
1. Carryout Market Research
Market research has to do with gathering information about consumers' needs and preferences.
Conduct research to understand every aspect of the market.
Apart from finding your target audience, market research helps you identify business strengths, weaknesses, opportunities, and threats.
Market research will help you identify and understand the following:
Consumers' Location and Demographics
Market trends
Buying habits of people
Economic shifts
Customers Motivations
Competition
2. Carry Out a Survey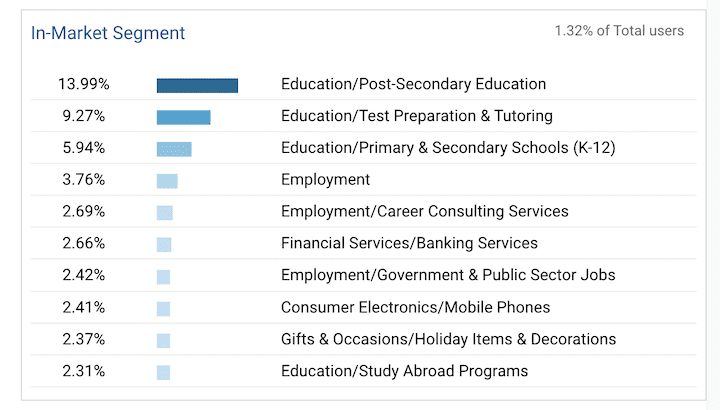 Survey simply means to examine or look at something closely. Don't assume you know your audience and everything they want. Go beyond assumptions…
Find out who your audiences are and everything they want. Google forms is a sure and free platform to create surveys. You can start a new form or simply use the already made survey templates.
Use Vonza forms on your website, send them to your customers to fill out, or share the forms link to your social media platforms.
Feel free to follow the steps below to plan your survey…
Write out things you wish to know about your audience
Choose a survey platform, e.g Vonza and Google Forms
Create your survey questions
Ask friends to review the survey questions
Make necessary corrections and publish the survey
Set survey deadline if applicable
Share your survey on blogs, WhatsApp, Facebook, and other platforms.
Let people respondents know what they can benefit
3. Analyze Competitors
To a very large extent, your competitors' target audience are your audience too.
Monitor your competitors, how they sell and who they constantly sell to. Do everything possible to entice these customers and turn them into your own.
4. Interview Current Customers
There is a chance that your current customers do not fit perfectly into your plan. Interview as many customers as possible to know what they really expect.
Understand the needs of your current audience and boost your capacity.
The more needs you are able to meet, the more audience you will be able to attract. The goal is to satisfy as many people as possible and turn them into loyal customers.
5. Take Analytics Seriously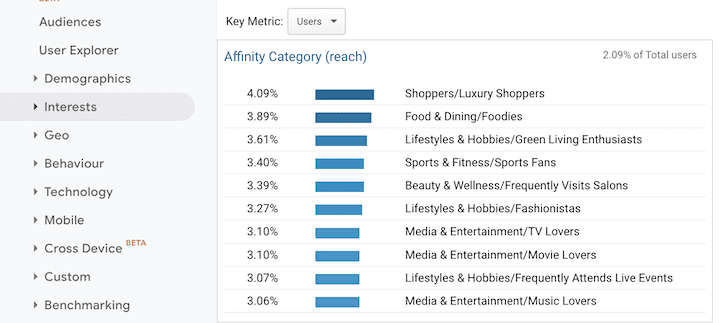 You think you know your target audience. But do you?
Google Analytics and other statistics platforms will make you understand that there are more audience than you think you have.
Google Analytics will reveal your audience for who they really are.
With google analytics, you will discover the age, location, interest, behavior, and technology used by your audience.
Facebook business, Instagram, Twitter, and other major platforms also have built-in analytics features to help you know your target audience. Takes these analytics seriously…
We do hope you found this article helpful. Feel free to share with others and don't fail to let us know how you feel using the comment box.