Email marketing offers returns of up to $42 for every dollar spent. Moreover, for small businesses and individuals that want to get the maximum ROI, implementing email marketing is important.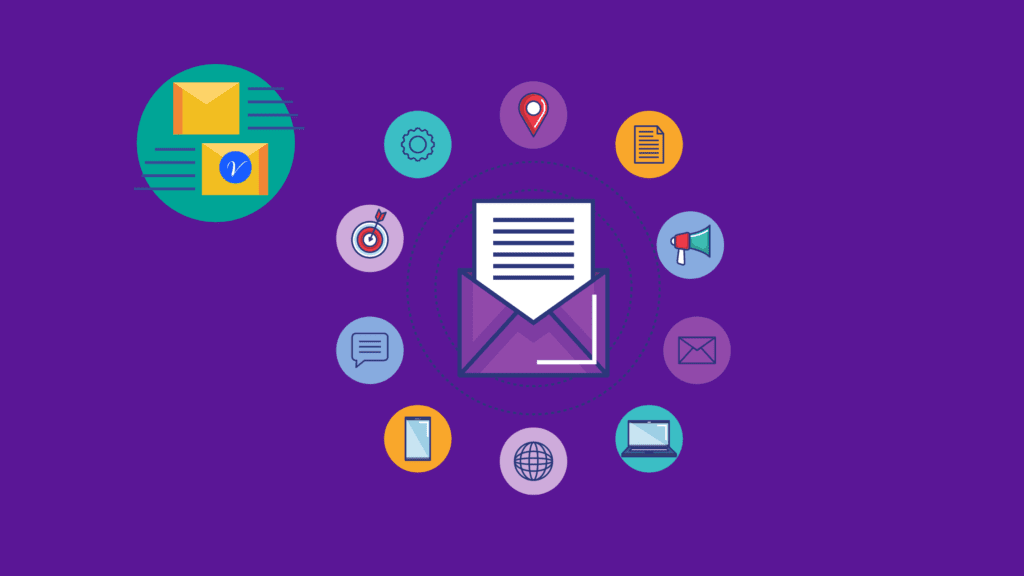 How to Implement Email Marketing Ideas for eCommerce
1. Email Marketing Service Provider
You need an email server to run a successful email marketing campaign. That's where e-mail marketing service providers come in. They offer cloud-based email servers, which provide you a secure and fast email hosting service such as Vonza's marketing campaign software.
2. Create an Email List
Once you have subscribed to an email marketing service provider, you need to create an email list. You will own the list, which in turn, means the customer belongs to you, and you don't have to rely on search engine traffic for all your profits.
You can use e-mail marketing tools such as Vonza funnels to build your email list and then monetize it.
3. Add Email to a Contact List
You don't need to manually import a contact list to your email software. Instead, you use settings in your email software to add any new registered leads, as contacts for your email contact list.
4. Welcome Message
The first message you send to your new contacts is a welcome message, and the email software will do it automatically. This message lets the new customer know you are happy to have them onboard, and they may receive future emails with offers.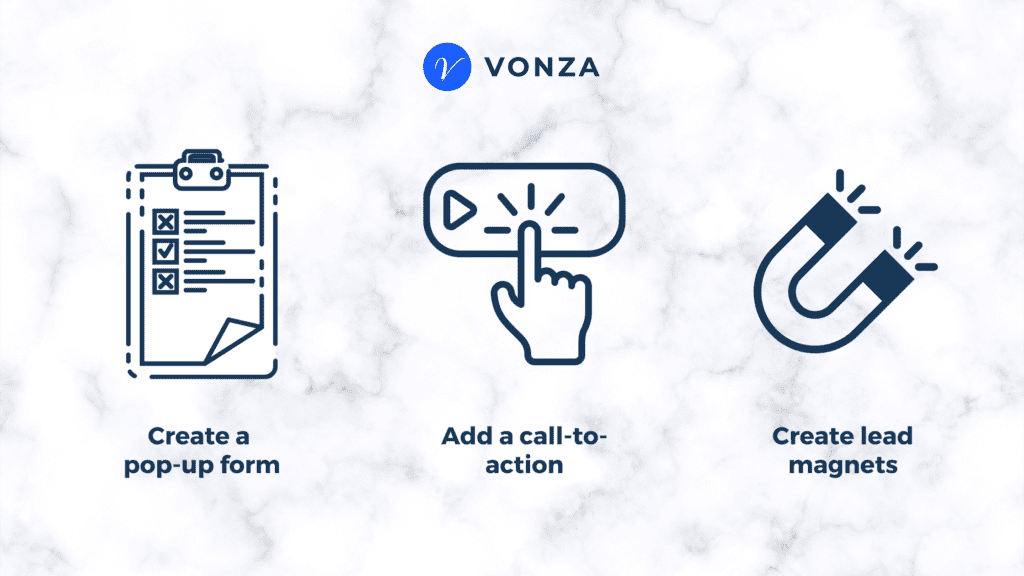 5. Email Template
You need to create an email template you can use to send product offers, reminders, discounts, holiday offers, among other regular emails.
This makes running your email campaign fun. You will also need to format it with your brand colors, and make sure it is mobile responsive.
6. Create Persuasive Emails
You can hire a professional copywriter to create an email sequence for you if you don't have email marketing content ideas. This will give your email updates a professional touch, which is important for your business.
The emails must have an enticing headline, and body offering a solution, and a call to action, which tells the customer what to do.
7. Subject Lines
Each email must have a new subject line. You can hire a copywriter to create them for you, or learn to create catchy subjects. They should draw the attention of the recipient, and create an urgency to open the email.
8. Preview Your Emails
You need to send your emails to yourself, and preview them, before you send them out. This will help you to catch silly mistakes, which may have escaped you the first time.
9. Schedule Your Emails
The best time to send your email will depend on your customers. You can use Vonza analytics to learn when your customers are most active on your site, and send them around that time.
10. Track Your Campaign
You need to track your email campaign, and do A/B testing, to determine what email marketing strategy works best for you.
Conclusion
You can run a successful marketing campaign with Vonza. Feel free to take advantage of the other Vonza features, to monetize your email lists effortlessly.
Sign up for the Vonza 30-day free trial, to start your Email Marketing campaign.