Email Marketing is the act of sending promotional email messages to a list of recipients. This article covers the steps you need to start an Email Marketing Campaign in 2022.
The benefits of email marketing are immeasurable. Email is one of the most efficient ways to reach your market, and the more people who know about it, the more opportunities you have to sell your product.
For that reason, many people turn to email marketing as their first form of online advertising. With Vonza Marketing Tools, you can create an amazing email marketing campaign.
What is Email Marketing?
Email marketing is the act of sending commercial email messages to a list of recipients. Email Marketing campaigns can be used to introduce customers or prospects to new products, up-sell customers, cross-sell products, or emphasize the benefits of a product.
Email Marketing is widely used in business-to-business (B2B) and business-to-consumer (B2C) Email Marketing campaigns.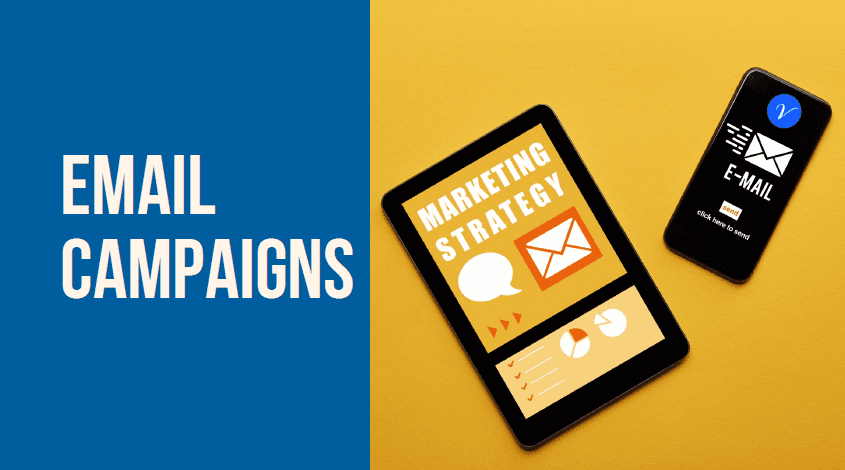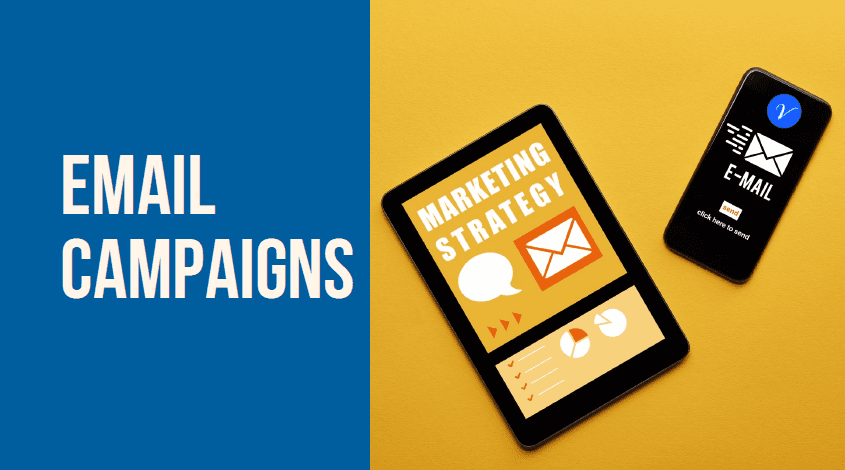 How To Start an Email Marketing Campaign?
Before you even start your email marketing campaign, you need to know what it is that you want to achieve. Email marketing campaigns can be tied to many different goals, including:
Emailing customers who haven't shopped at your store in a while.
Promoting new collections or products.
Reaching out to customers in different geographic locations.
Running special offers or discounts.
Upselling your customers on new products or services
The following are the steps you should follow when creating an email marketing campaign:
1. Create Compelling Content for your Emails
Email messages are usually the first piece of correspondence your audience receives after signing up to receive emails from you.
Digital marketing strategies are effective because they're targeted, personal, and can be easily measured.
Email marketing can make a huge difference to your business by improving brand awareness, boosting sales, and increasing customer loyalty.
Many people think email marketing is beyond their capabilities, but it's quite simple. All you need are the basics: an email marketing service provider, a list of contacts, and an email template.
This can be anything from articles on your website to infographics and videos – also known as 'rich media'. The possibilities are endless! Here's an example of a great email from Dollar Shave Club – 'I'd subscribe!'
2. Set up a Database
Set up a database of people who would like to receive updates from you by offering them something in return such as a free eBook or whitepaper.
Then send out an initial welcome message that keeps them interested, and eager to see what comes next.
Email marketing services are essential for any successful marketing campaign. They also enable you to reach your target audience directly and efficiently without having to worry about sending out unsolicited emails or spamming people.
Such services include a mailing list, which allows you to store the contact information of your customers and prospects.
Email marketing services also have lists that allow your emails to be sent directly from email marketing services via SMTP Mail Transfer Protocol.
These lists are extremely valuable because they allow you to send out emails with minimal effort but significantly improve email deliverability rates.
Email lists are valuable because they allow your emails to be automatically sent out on a set schedule, which means you can automate email marketing campaigns, allowing them to run without human intervention.
3. Use This List to Show off your Products and Services
While providing links to your website makes it easy for people to learn more about you and your products, it is important to keep your customers captivated by the messages in your emails.
Email marketing campaigns are more successful if they have a smaller, more specific target group.
Marketing campaigns that target everyone are less likely to generate results because not all of your customers will be interested in what you have to offer.
Marketing campaigns that target specific groups of customers are more effective and yield higher conversion rates. Email marketing campaigns can also be targeted based on customer demographics, such as:
Gender
Age
Interests/hobbies
Location
For example, if your brand offers sports equipment, you might want to focus your email marketing campaign on younger males who like extreme sports.
If your store sells clothing for senior citizens, you should target older women with an interest in health and fitness.
Marketing campaigns can also include call-to-action buttons, which allow customers to easily navigate from the email to a company's website.
4. Include a clear call-to-action at the end of every email
Letting the readers know what they should do next and how to get in touch with you is another way to keep them interested.
This could be as simple as asking them if they would like another email from you or indicating where they can find out more information about your product.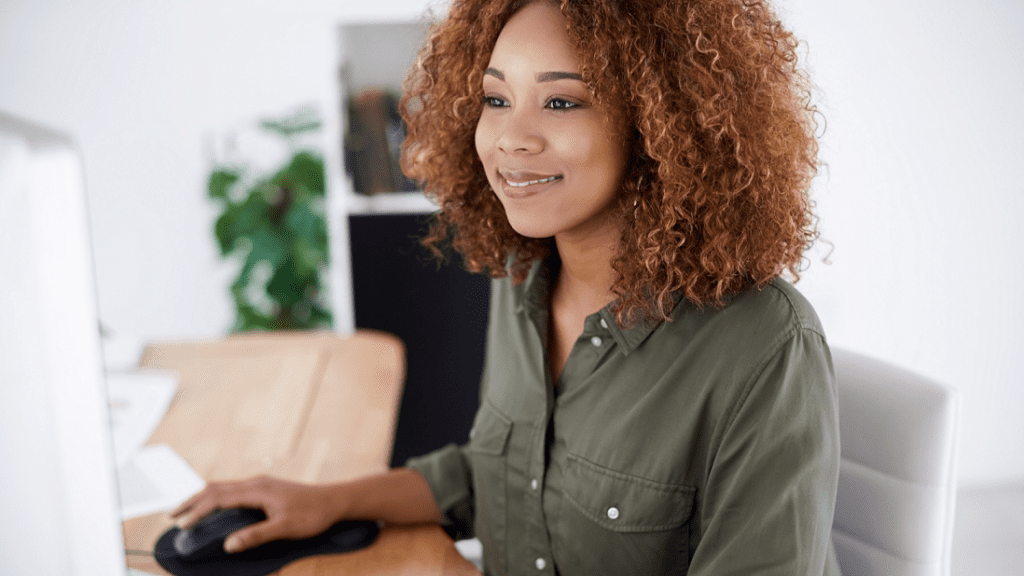 5. Email Deliverability
Email deliverability is essential for any successful marketing campaign. Email deliverability is the ability of email messages to reach the intended target without any delivery problems.
Deliverability is impacted by email open rates, email click-through rates, and email unsubscribe rates.
An Email's success or failure can be determined entirely by its open rate, which measures how many people open your emails compared to how many receive them.
Email open rates are immediately viewable by mail marketers, making mail deliverability measurable and transparent for email marketers.
We believe it shouldn't be difficult or expensive to reach customers directly with relevant messages that drive them back to your site. Such service providers offer the tools you need to help achieve those goals.
They also provide email marketing metrics and reports. With Vonza, you can create a marketing campaign with reports that allow you to measure and analyze the results of your Email Marketing campaigns.
6. Format your email
Email formatting is an important step in the email marketing campaign process that every email marketer should be familiar with. Proper email formatting can help you ensure that your email message is not considered spam or junk email.
Formatting your email correctly will also help to ensure that your email reaches the inbox and gets opened by its recipient.
7. Try not to overdo it
Sending email after email each day will quickly frustrate readers and make them lose interest in following up on any of your offers. Keep emails sent no more than once a week, or even once a month.
You'll soon build up a loyal following that looks forward to hearing from you.
8. Track your results and learn from mistakes
What did well? What didn't perform so well? Make adjustments based on these insights, and continue to grow your list!
If done right, email marketing can be a great way to build lasting relationships with the audience of your choice. It's important however to remember that you must offer something in return for their email address or they may not stick around for very long. If you do it correctly, an email marketing campaign can take time before seeing any real results but over time, it has proven itself invaluable in growing any business.
Doing this will help ensure that all future advertisements and promotions will be profitable because customers will know exactly who sent them and how to reach out if they need more information.
Conclusion
Email Marketing is a highly effective way to key prospects and customers into new products and services, as well as to build email lists/address books.
Email Marketing campaigns are not limited to email messages sent through direct email service providers, but can also be used for email messages sent through email newsletters or email subscriptions.
Start your free trial with Vonza Marketing Tools now!