Earlier, we shared some interesting steps to improve personalization in Digital Marketing. We also shared important steps you need to start and grow your business. Today, you shall learn some top brand partnerships strategies.
Brand Partnerships are when two or more companies come together to market or create a product or service. The brands in the partnership deal share risk, audiences, and reputations.
Examples of Brand Partnerships
Kanye and Adidas
Kanye West partnered with Adidas to develop a high-end footwear line called Yeezy.
The combination of Kanye's personal brand and Adidas' growing streetwear segment has made for robust company earnings and brand growth since it was introduced.
BMW & Louis Vuitton
Car manufacturer BMW and designer Louis Vuitton are into brand partnerships.
German car-maker BMW partnered with Louis Vuitton to create the ideal travel companions for the plug-in hybrid BMW i8
If you focus on Louis Vuitton's signature luggage lines, they're both in the business of travel.
Apple & MasterCard
Apple is partnering with Mastercard to provide the support of an issuing bank and global payments network.
When Apple released the Apple Pay app, the brand effectively changed how people perform transactions.
This app allows people to store their credit or debit card data on their phones, so they can use them without physically having the card with them.
But in order for this app to succeed, it needs credit card companies to integrate with this technology.
Factors To Consider Before Brand Partnerships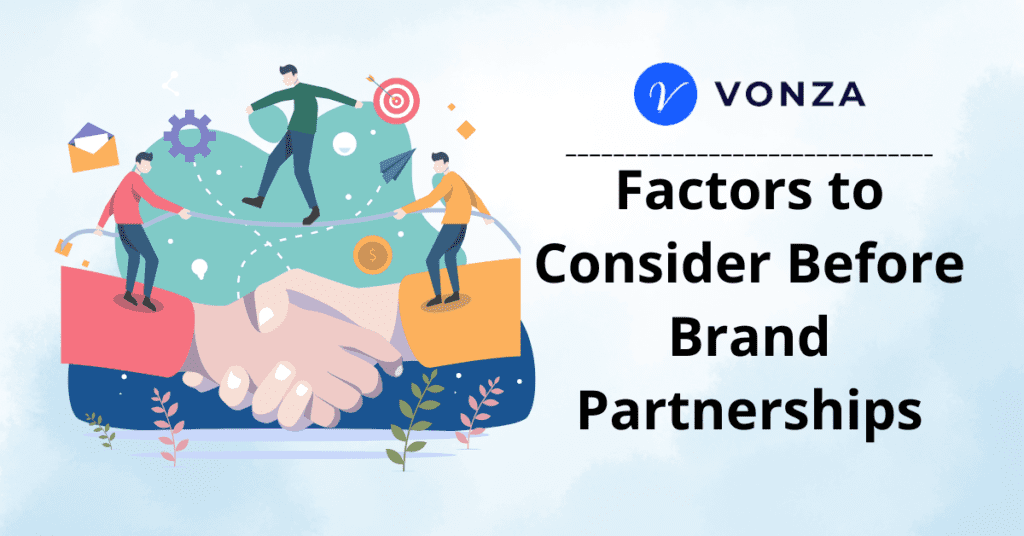 The following are factors to consider before jumping into brand partnerships:
Your brand must share similar values with the ones you wish to partner with.
The desired outcomes should align irrespective of individual brand goals and objectives.
Brand partnerships should always offer you added value.
The other brand should be able to connect with your audience in one way or the other
You must be able to trust your brand partnerships
Top Benefits of Brand Partnerships
Once you have these principles in place, there can be many great benefits to co-branding. Here are just some of the things that a successful brand partnerships can achieve:
1. A bigger and broader audience
When two brands double up, you leave your brand open to double the reach.
2. A social buzz
And when two brands join forces, it gives people something to talk about.
From extra news coverage, traffic to your website, and enhanced visibility of your products, the buzz can be a major bonus to your business.
3. A chance to diversify and add value
If your brand has been unable to reach a specific demographic until now, buddying up with another brand can allow you to address an audience that wouldn't have been accessible to you otherwise.
4. To alter or enhance brand perception
A lot of brands use brand partnerships as a way to give their brand a better image or to take on and maintain a greater social responsibility.
5. Access to other people's audiences
One of the greatest benefits of partnership marketing is getting access to the audience of another brand. By partnering with another brand you effectively borrow some or all of their audience for the campaign.
6. It is More Cost-Effective
There are a number of reasons why partnership marketing is so cost-effective.
When you bring two or more brands together you have access to the joint talent pool lessening the need of paying for outsourced services.
7. More value to your existing audience
Making your audience available to a partner isn't just about the quid pro quo required to access their audience. When you choose the right partners you genuinely add value to your existing audience.
8. Access to a bigger team
Whether you're a bigger company or a small nimble startup it's almost always better to have more resources.
If you are a really small business with only one person doing the marketing, collaborating with other brands can be a real game changer.
9. Access to useful resources
All companies are built differently. Different personalities, different histories, and experiences, and different locations. Different ideas on where to invest their money.
Over the years some of the value partners have brought to collaboration are things I would have never specifically gone looking for.
10. Brand Trust
They say you can judge a person by the company they keep. The same applies to a commercial brand.
Edward Thorndike, a psychologist in the 1920s, coined the term, "Halo Effect" which is the tendency for positive impressions of a person, brand, or product in one area to positively influence one's perceptions in another.
Types of Brand Partnerships
You may be wondering, what are the various forms of brand partnerships? See them below…
Content Marketing
A simple way to form a brand partnerships is to collaborate with another brand on content. You can create relevant content for or with another brand, including videos, blogs, white papers, and podcasts.
Co-branding
Co-branding is another type of brand partnerships involving working together with a brand to create a new product or enhance an existing product.
The goal of this type of brand partnerships is to create products that are valuable for both brands' audiences.
Sponsorship
Sponsorship opportunities are another common type of brand partnerships that can be really useful as a revenue stream for entrepreneurs and course creators.
These involve advertising a partner business, such as through sponsored content, events, webinars, and podcasts.
Steps to Secure Brand Partnerships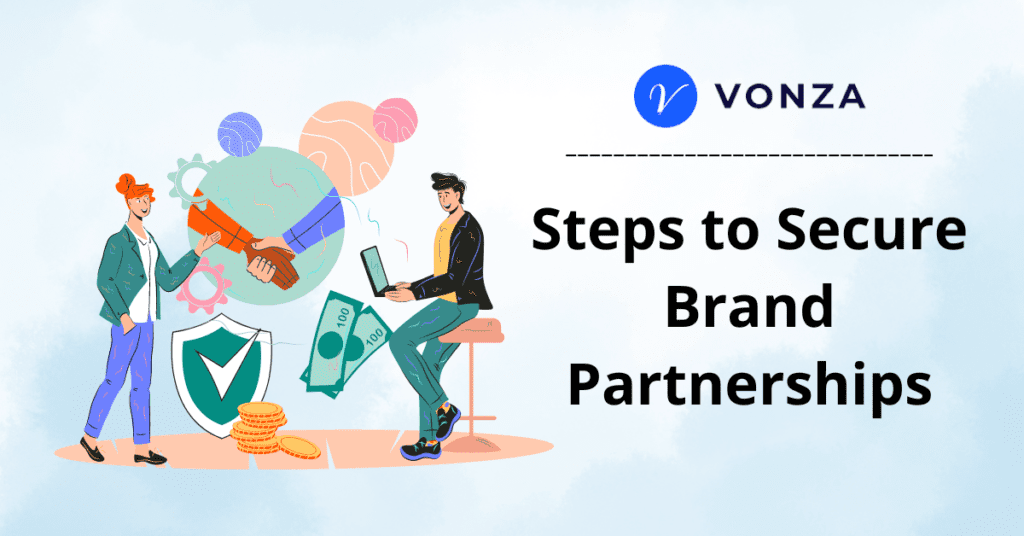 Now that you know the meaning and importance of brand partnerships, it is important to understand various steps to secure a brand partnerships…
1. Know your product
The first step to securing a brand partnerships is to know what you're offering brands.
Your product for a corporate client or brand partnerships will probably fall into two major categories: knowledge and experiences.
Knowledge of what you have
Experience that you can create
2. Research partnership opportunities
Now you've got a clear understanding of what you can offer brands and the opportunities you can take advantage of, the next step is to research potential brand partners.
The process of finding a brand partnerships always starts with thorough research. Make a list of at least five brands you want to partner with.
3. Build relationships with your chosen brands
Next up is relationships. To build a brand partnerships, you first need to build a relationship with your prospective client.
Most brands will want to get to know you before they agree to invest in a brand partnerships. They'll probably want to have seen your work before to give them an understanding of who you are and what you can do.
4. Make your pitch clear
Once you've got an idea of which brands you want to target and you've established a relationship with them, you need to craft your pitch.
Your pitch doesn't have to be complicated. It doesn't need to be long or convoluted. Keep in mind that a pitch is just a conversation starter.
Here's the handy template Afua uses to pitch brand partnerships: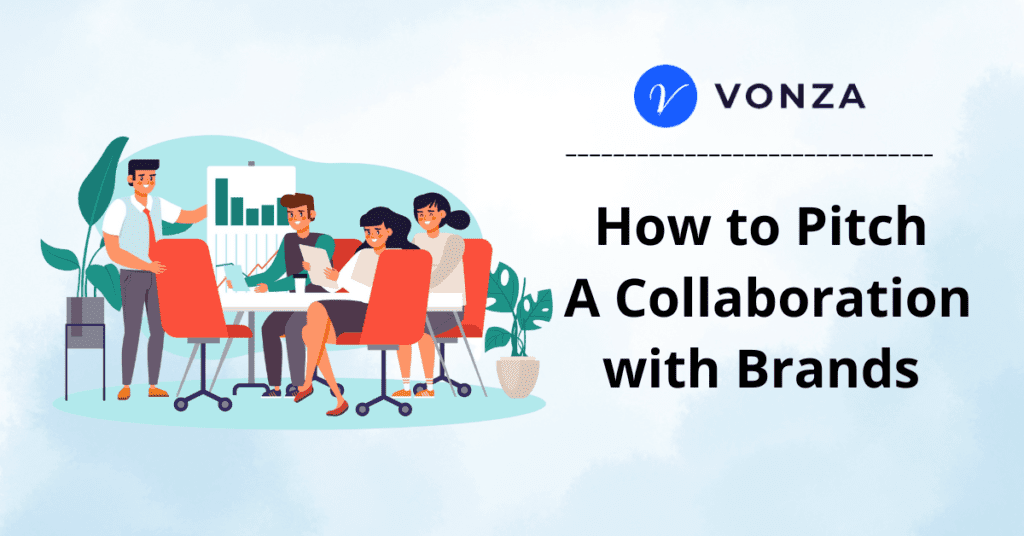 Who are you and why are you talking to them?
Everybody is busy so get straight to the point with your brand partnerships pitch. In the first paragraph you need to be explicit — tell your potential brand partner exactly what you want from them and why you're getting in touch.
Make sure you add:
Your name
Your brand
What you want from them
What makes you qualified?
The second paragraph is where you tell brands why they should pick you. What is your credibility? Why are you qualified to be asking them for something? What makes your brand unique?
There are probably a lot of people reaching out to the same brands so you need to be clear in your email, DM, or message.
How are you going to help them?
Paragraph three is your chance to outline how a brand partnerships will benefit them. How will you help them? What are you bringing to the table? Why is a brand partnerships good for both of your brands?
Tell your potential brand partner how your skills will help them specifically — whether you have expertise in increasing sales, training people, boosting brand awareness, or something else entirely.
Next steps
Now, it's time to close your pitch. Let brands know the next steps they should take — such as setting up a call, arranging a meeting, or asking to be referred to someone else in their office.
Your goal should always be to get somebody on the phone, on a Zoom call, or in a meeting because that's when you'll be able to tell them who you are and what you're about. Be clear about what they should do next.
5. Maintain relationships long-term
The secret to a successful brand partnerships business model is consistency. Your business will be built on your ability to maintain relationships long-term with your brand partners.
When you secure a brand partnerships and execute the project, that's not the end of your relationship. Ideally, you'll be able to convert that one opportunity into multiple opportunities.
And most importantly, you can use Vonza to sell your courses via email, SMS, and online community. Sign up today for Vonza's 30-day free trial, to start enjoying all those benefits.